Joined

Jul 13, 2010
Messages

291
1994 Mercedes W140 S280

MOT Aug 2017
Mileage:
130k
2.8L Straight six
Double glazed windows
Soft close doors and boot
Electric mirrors
Cream leather interior
Climate control
Rear parking markers
Dual-zone climate control
Rear passenger illuminated vanity mirrors.
Adjustable lumbar support
Partial history, serviced by my dad during his ownership. Which is 8 years now and it has only covered 16k miles in that time.
The car drives perfectly well (in forward gears see below), and is absolutely silent when on the move like a W140 should be. The engine is smooth and pulls as it should. I personally recall the ignition switch being replaced by an independent Mercedes specialist, rear coil springs, comfort module and the water pump.
You can see the paintwork is clean, the only areas to note are the passenger side wing which has some rust starting to bubble at the front of the arch, and a shopping trolley dint on the drivers door thanks to some careless person who let it roll into the car. It is about the size of a 50p coin. Other than those bits I believe the car is very clean.
The interior as you can see is also very clean, no excessive wear, tears or marks.
Everything works apart from the bits mentioned below.
The bad bits:
The car drives perfectly fine in all forward gears, kicks down as it should and changes gears smoothly. Unfortunately reverse really struggles and is now almost non existent, if you give the car a little push it will start reversing.
The blower motor is making noises (something might just be stuck in it), these aren't too hard to replace if need be. (I'll inspect this weekend)
The chap here:
W140.co.uk - Home of the largest used parts specialist for the Mercedes Benz W140 series S-Class Saloon and CL-Class Coupe
has a suitable used gearbox for £625 if I remember right. Could be a great car with little work for less than 2.5K.
This car is lovely to drive and we have contemplated for weeks what to do (repair and keep, or sell as is). We decided in the end that this was the perfect opportunity to upgrade to a W220 instead.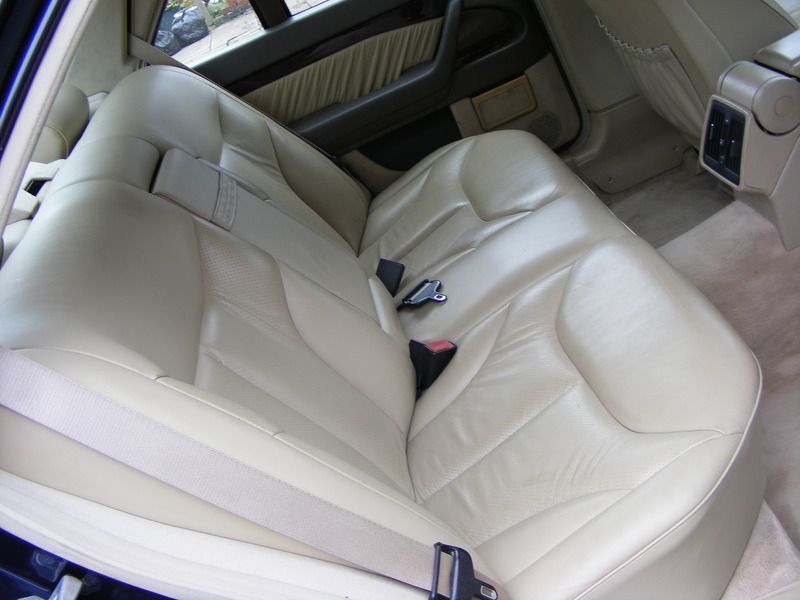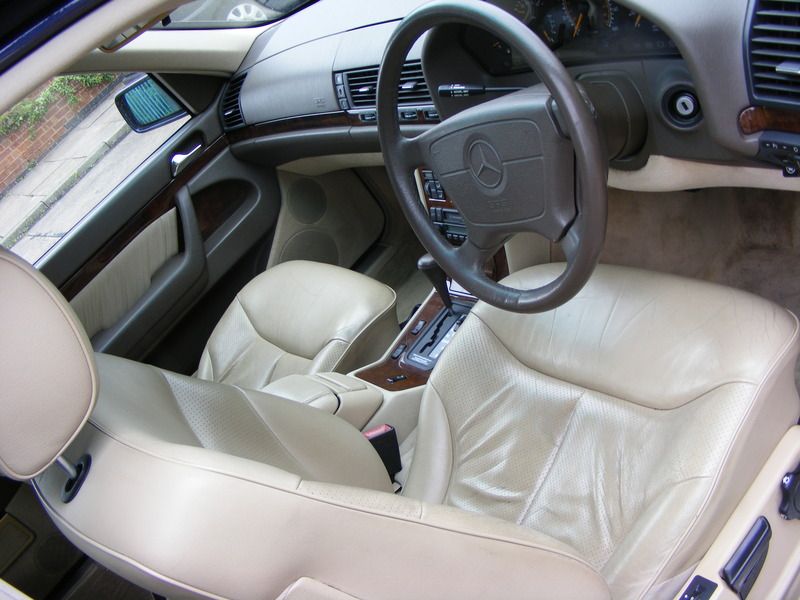 I'm unfortunately not near the car, but will be this weekend and will make sure to take more detailed pictures and update any details.
Price:
£1400 OVNO
Location:
Leicester
Contact via PM or 07525 fourthreeseven 205