I am selling my Genuine 18" AMG Wheels that came with the car. All have 4 genuine MO (Mercedes Original) Tyres. These wheels will fit the following models for sure W204, W207, W212, W211 and possibly other models but you have would have to check that yourself. I have listed the model numbers below.
I think they would look excellent on the W204 C-Class Sport. Here are the details:
Front alloy wheels: 18x8" ET45 x 2
Wheel part number: AMG B66031466
Rear alloy wheels: 18x8.5" ET54
Wheel part number: AMG B66031467
Wheels come with 4 tyres in excellent condition and only covered 6500 miles, plenty of tread left. Tyres are:
Dunlop SP Sport Maxx GT MO all around: (Fantastic grip wet and dry, see reviews on the web)
Front = 235/40/18 x 2
Rear = 255/35/18 x 2
Here are some pictures with them on my car. All wheels are in absolute perfect condition without even a single scratch. They are in brand new condition: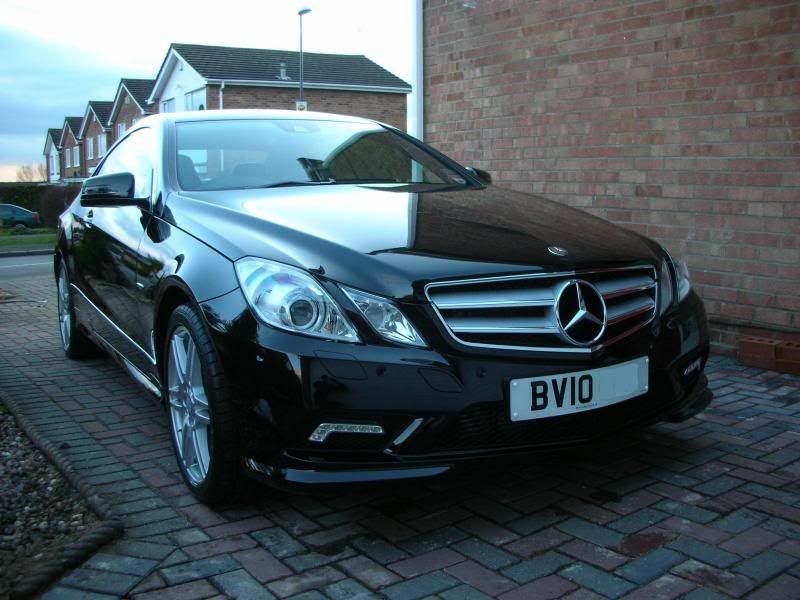 Please PM me if interested with offers. For your information a full set of JUST the wheels from Mercedes you are looking at £2000 inc VAT so sensible offers only as these come with great tyres with plenty of tread.
Thank you for looking.