Joined

May 1, 2010
Messages

352
OK, its not my Mercedes (soon to be detailed) but the other love of my life
Since April, I've been laid up following a serious knee op
(Osteotomy) so my itch to detail has had to wait. I started walking with only one crutch last week, and thought, "thats not stopping me"!
The minor detail bodywork detail took 4 days, on and off
My car has laid idle, collecting; pollen, volcanic ash, dirty rain and and bird poo.
Now that I'm semi mobile, I decided to pull the SL (was cleaned and stored, before my op) out of my garage, so that the BM could get some TLC. Paintwork had become hazy and needed a good detail so I used the following kit;
Fairy liquid (for initial wash) then Megs Gold class thereafter.
Bilt Hammer Soft clay
Tardis (tar remover)
DA polisher (DAS 6 Pro) with Menz intensive ploish using Menz hard pad, followed by Menz Final finish (and a soft pad)
Finally finished with Megs NXT (paste) wax and tyres dressed in Megs hot rims.
I also swapped over from 18" M Paras to 19" Alpina Classics (my lad earnt some pocket money :bannana
, but the Alpinas were cleaned and de-tarred (Tardis). However there are still some brake dust spots (got alot of them out) that will clear when the alloys go for a refurb in the winter. The alloys were polished with Autoglym SRP and finally protected with Finishkare 1000p. The alloys took 2 days to sort off the car
so the 1000p will make them easier to clean next time
I've still got to clay the windows and polish, plus start the interior detail, but my body (in its current rehabilitation phase) won't let me.
So I took some pics before the rain comes tomorrow. BTW, neighbours know I'm mad, but watching me on one crutch must have confirmed their suspicions
I also took the opportunity to repaint/laquer the front grilles (I still have an original chrome one in the box somewhere
Gassed enough so heres some pics;
Bird lime marring
Scrape on rear bumper and light scratch on rear door
Worked in sections with DA
50/50 of door hologram
Finished shots (well apart from glass and interior);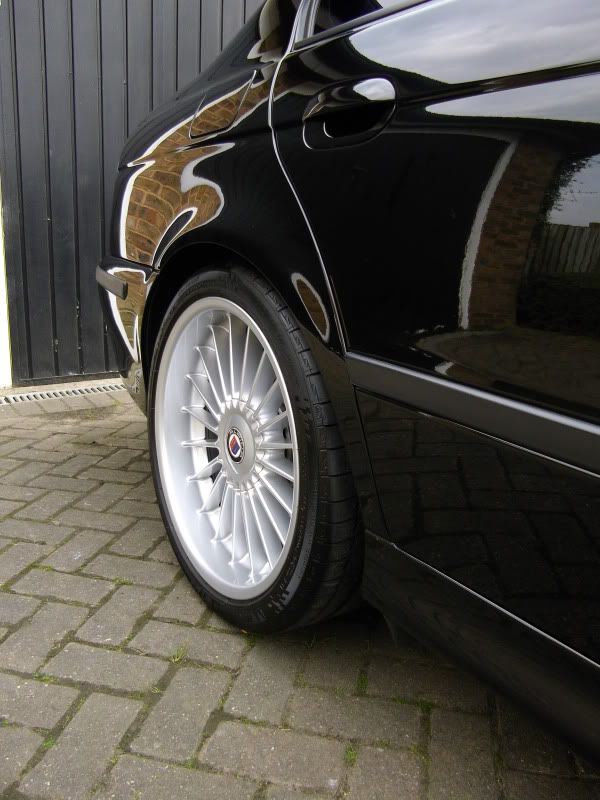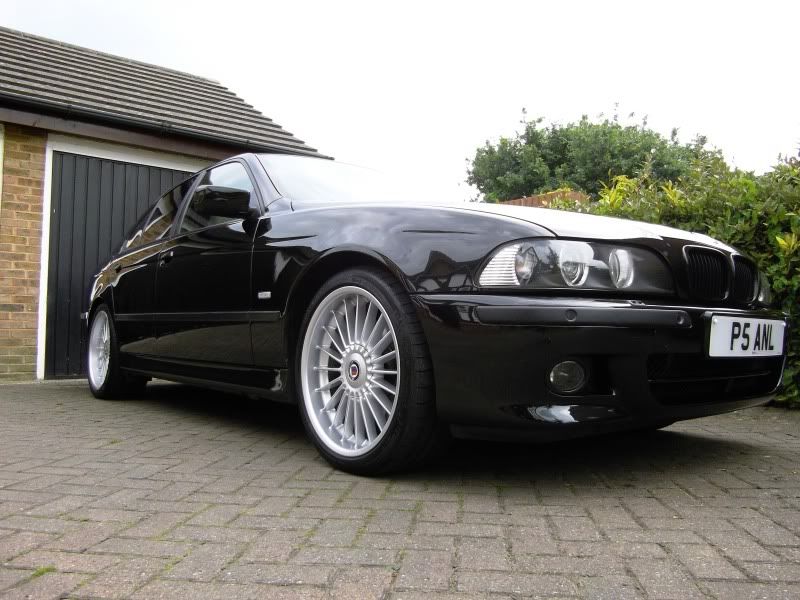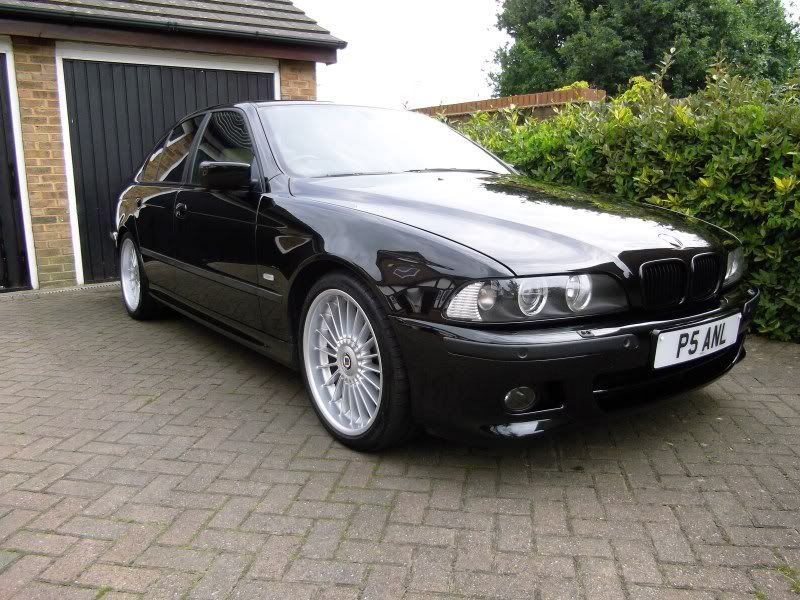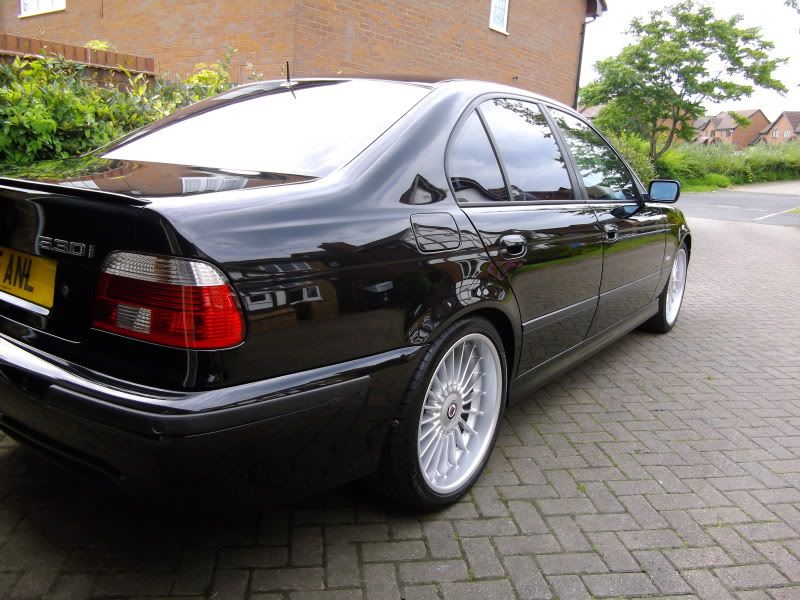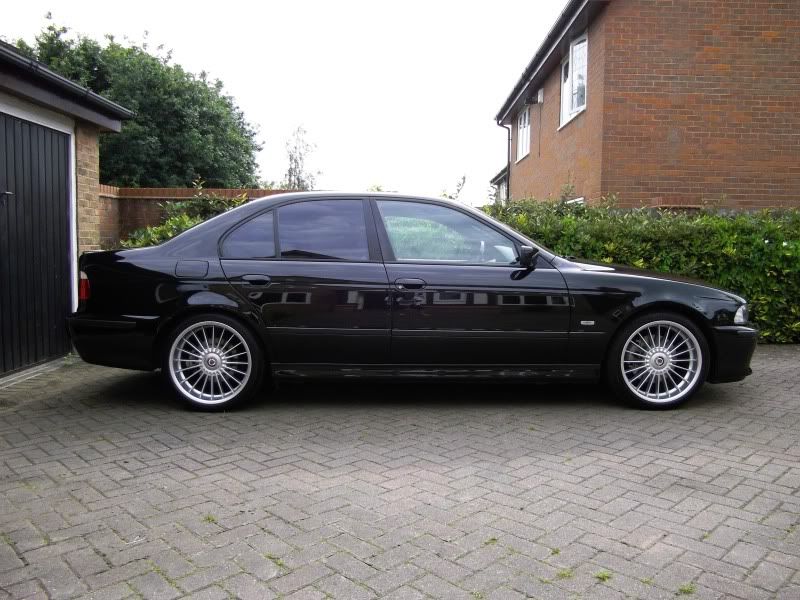 Thanks for looking.