Joined

Dec 15, 2006
Messages

7,105
Car

GSXR 600, Porsche 911 C4s and a Dacia Duster in Greece.
A bit of background.
One of my closest homies (Brian B) had one of these in the early noughties.
His was the 325i version with a manual box and full black leather. It had also been sorted by Hartge.
He sold it to another one of the posse who then wrote it off in the snow!!
Matey boy Brian is a black cab driver with a wife that earns a load of cash. No kids and no mortgage and so for the last 4 years he's been looking for another E30. He seen pretty much everyone for sale in the U.K. and he's just sent me this abomination.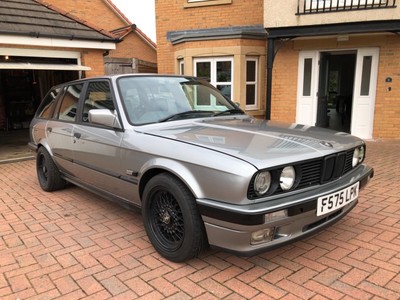 Gaz Golds all round. The underside has been fully under sealed approx 3 years ago. New front wings. New fuel lines filters etc. Walbro fuel pump. New fuel tank. Adjustable rear arms which have been strengthened.