Joined

Jan 15, 2022
Messages

8
Location
Car

2012 C220 CDI AMG Sport Blue Efficiency
First time posting guys, any help would be greatly appreciated.
I have a C204 2012 Merc C220 CDI AMG Sport Blue Efficiency and recently failed MOT on a broken "Rear Passenger Headlight Range Height Suspension Sensor".
The sensor itself is fine, but after chatting with a few guys apparently this is common fault among new vehicle with self leveling xenon lights, but the plastic link has snapped and as such headlights are constantly going all over the show.
I have attached a few pictures of the part that needs replaced.
Ive been advised and seen on some forums that I dont need to spend £150 on a brand new part just for the new sensor, ive seen some second hand parts on ebay for around £30 but these are for an E-class and GLS etc. Not sure if these parts will fit or not.
So was hoping if anyone has had a similar experience and could advise or even know where i could get the specific part i need.
Heres a link to the ebay part im referring to (again this is for a 2016 model, which i highly assume wont fit my c class as mine is 2012, but for reference sake and idea of what im trying to explain lol.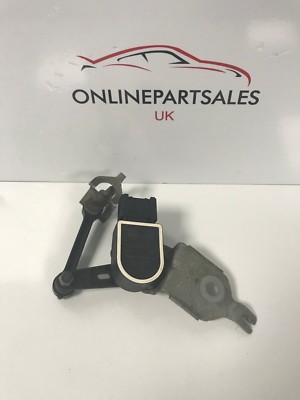 PART NUMBER: A2229050503.