Joined

Feb 8, 2011
Messages

72
Location
Car

W210 E300 TD
Hello
Ok - so yesterday this it what my front drivers side arch looks like (worst of the 4)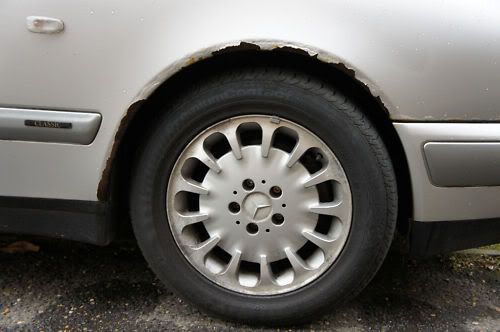 I first started picking at the flaky paint. And then used my drill with a wire brush end to grind down the rust out to clean metal.
As per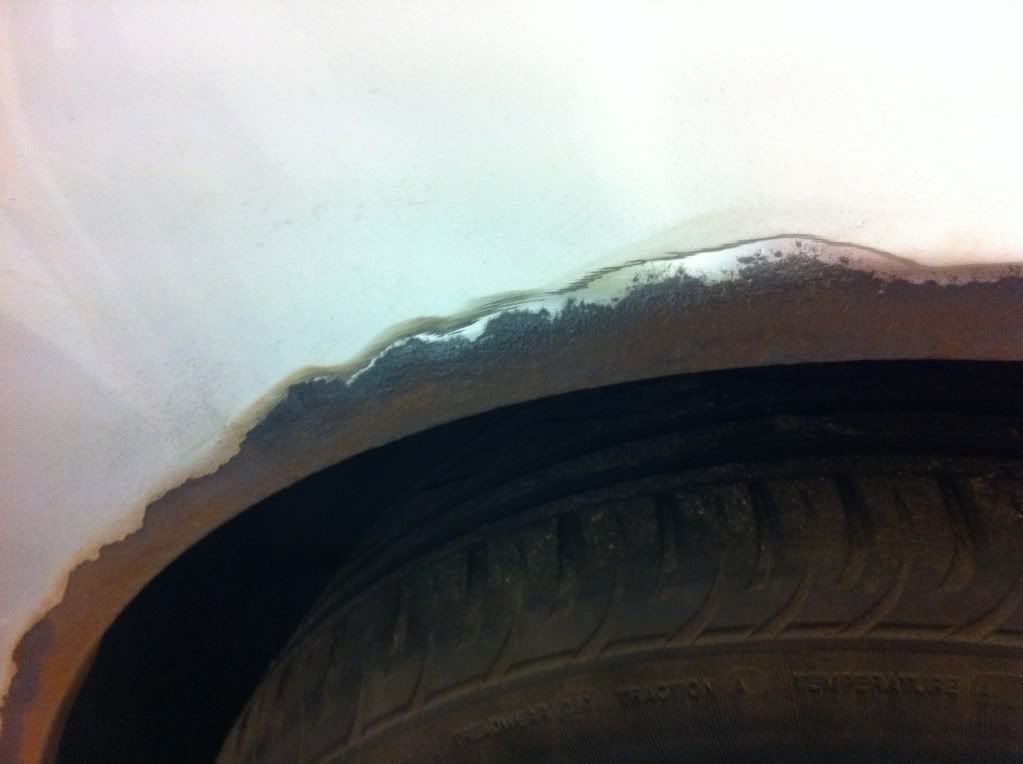 Once ive really cleaned the arch up i intend to spray them with silver Hammerite for protection then cover the arch with these which I bought off ebay - in 'ready to paint' finish.
eBay - The UK's Online Marketplace
Il paint the arch extensions using Halfords paint to match the car.
Not sure what to put in between the fresh painted arch and extension?
Updates to follow