Hi Gang,
I have a full set of four 17" Genuine AMG wheels and tyres for sale and thought that I would offer them on here before listing on eBay.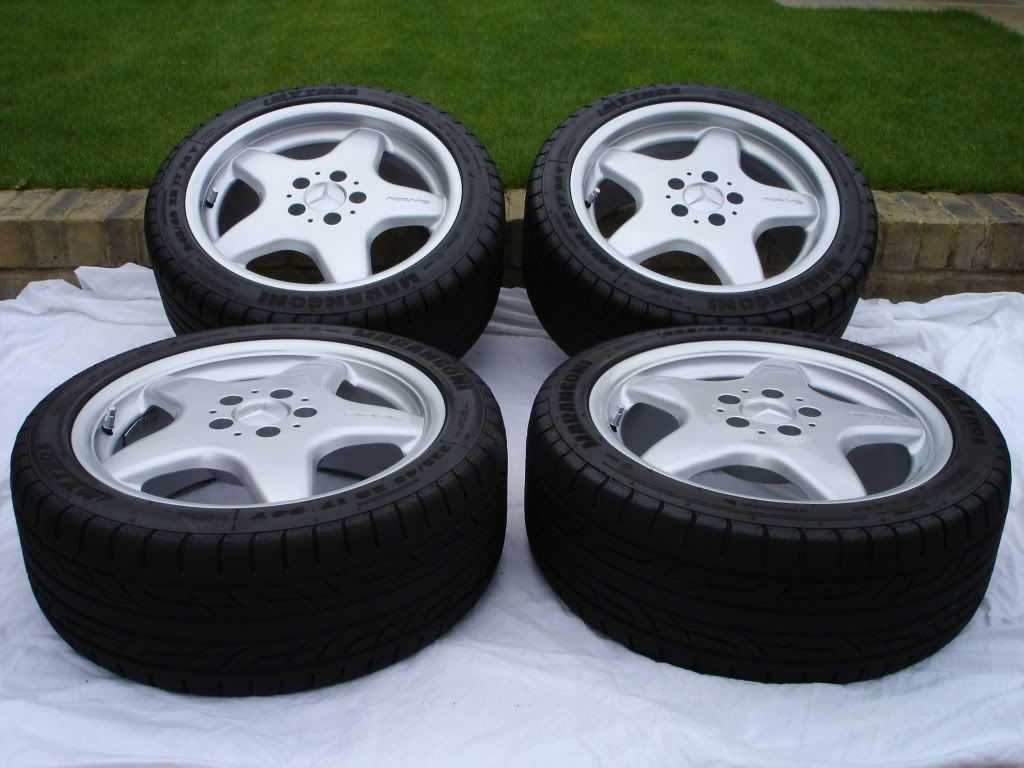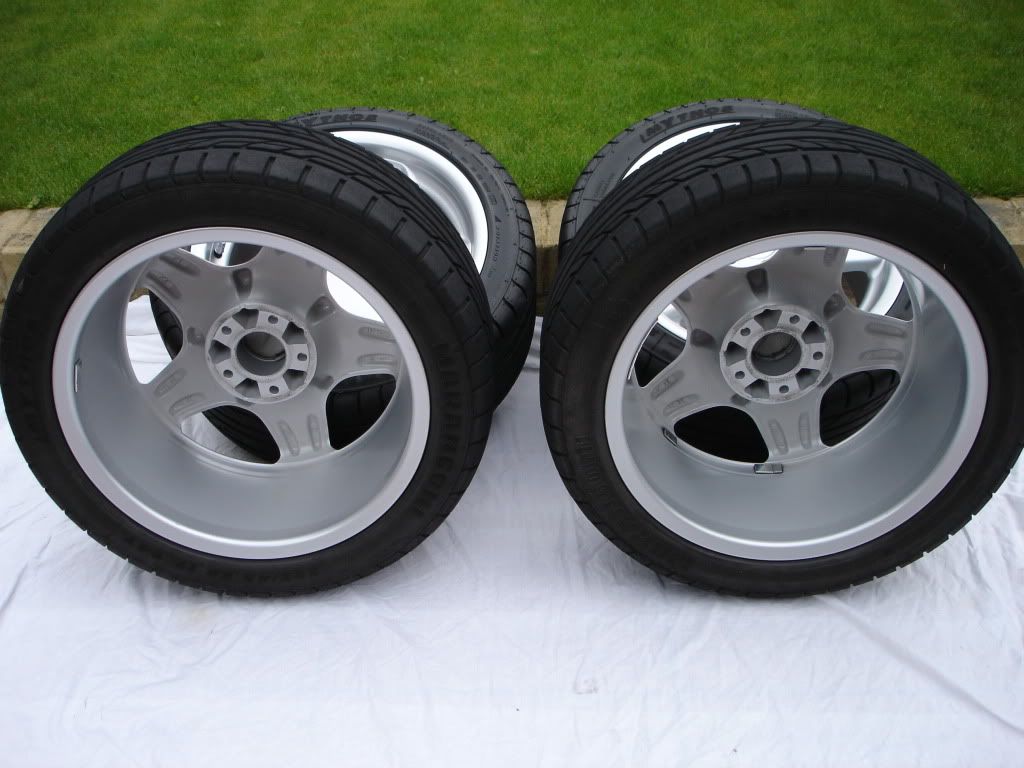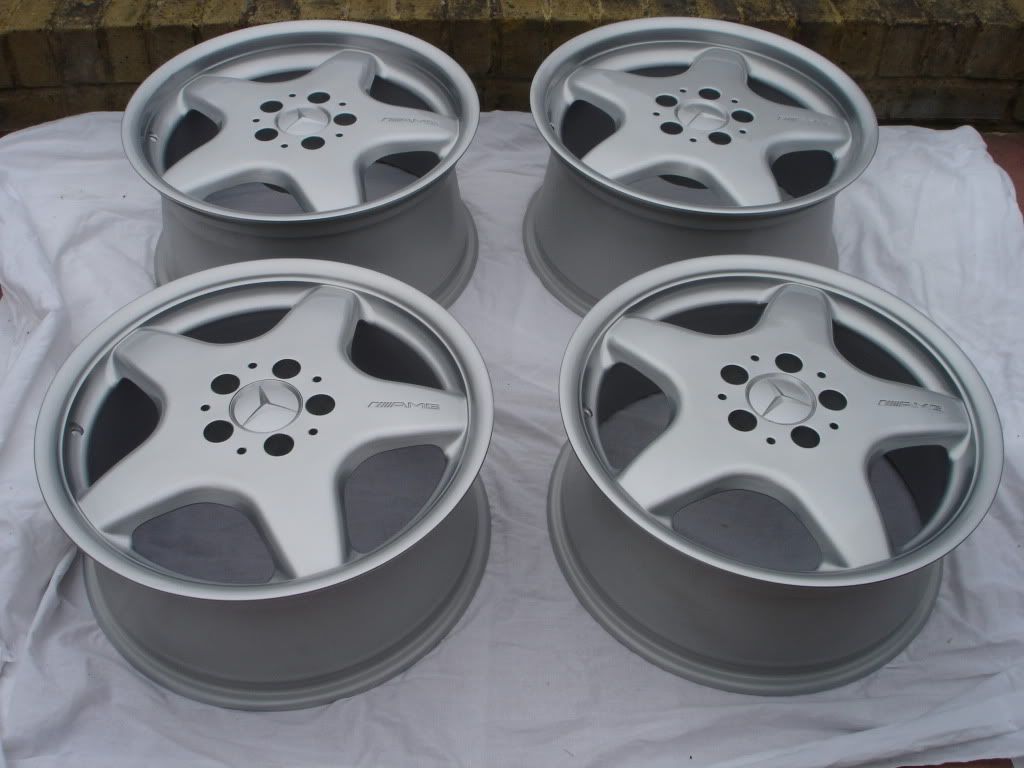 They are known as AMG 'Style I' I believe and are standard fitment on the CLK55 models and optional on other W208s, as well as some R170 SLK and late W202 C43 models. They are a proper OEM staggered setup with the wider rears (7.5J front and 8.5J at the back).
Part numbers:
Front - HWA1704010102 7.5J H2 ET37
Rear - HWA1704010202 8.5J H2 ET30
They are currently fitted with a set of tyres that were on my CLK55 until recently. They're not the greatest tyres if I'm honest, slightly more tread on the fronts than the rears naturally but they have a few mm of tread and are evenly worn so they should get you running for a few thousand miles/months until you're ready to choose some replacements. The tyres sizes are:
Front - 225/45/17
Rear - 245/40/17
All tyres are matching 'Marangoni Mythos' and are ZR rated. As said - nothing special but they've been ok on the CLK55 for a while now and are the correct size for other 208/202/203/170 models.
The wheels have been fully refurbished by a specialist. Not a quick touch up but fully stripped to bare metal and refinished inside and out. They look fantastic and will give an instant lift to any suitable MB car
All wheels run true and have been balanced properly with the stick on weights on the inside. I will also include MB metal valve covers and a set of standard MB centre caps if needed
I'm asking for £400 for the wheels and tyres, complete with centre caps and MB valve covers. Would prefer collection but could possibly meet at a future GTG or arrange something. I think that's a fair price considering they've just been fully refurbed and are ready to go.
I'll give it a few days then I'll be listing them on eBay at a slightly higher price. I have several other pics and if you have any questions just drop me a PM
Will