Joined

Nov 8, 2007
Messages

4,903
Location
Car

Range Rover Vogue, Volvo XC60 and crappy Pug 307
For many years I've longed for a Range Rover with no rational reasoning behind this. This is complicated by my work mileage making ownership of such a beast impractical. In May I finally found a way round this, and the wife now drives a Range Rover
The car that I bought was a 2005 Facelift, Full Fat Range Rover, 3.0 Diesel Vogue. This means that it brings lots of toys, and slightly improved fuel consumption. More on that later. Unusual toys of note include the Venture Cam, and very effective Heated Seats with electric controls adjusting the headrest forward and back as well as up and down.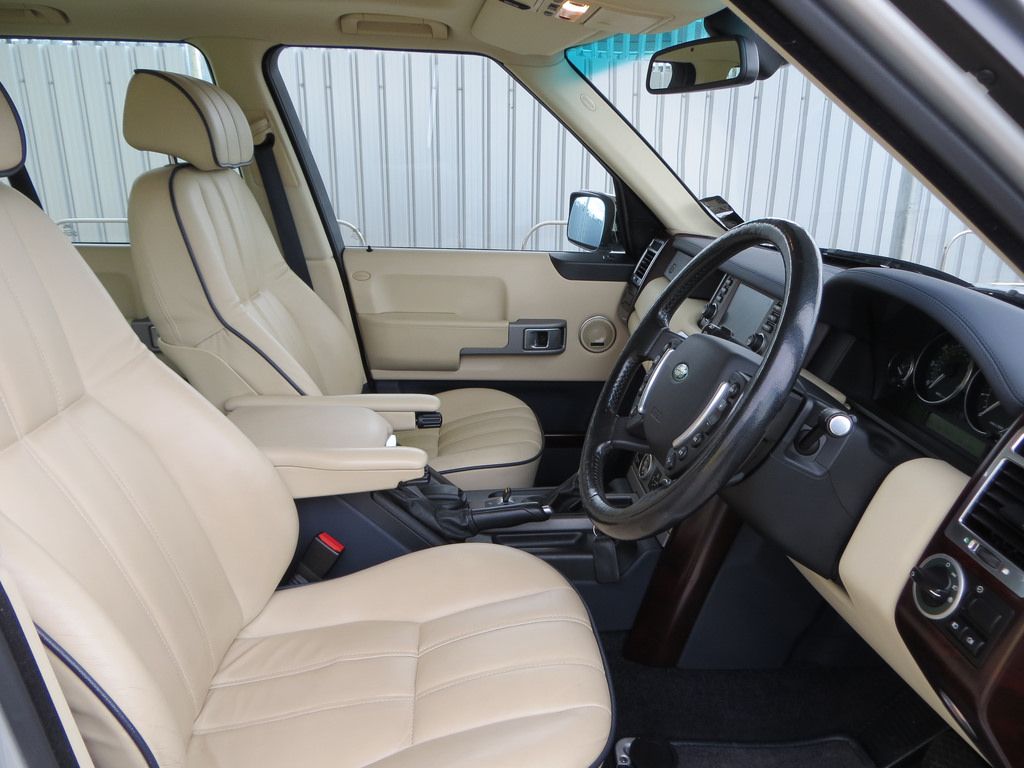 First impressions were that the car is bloody big and rather slow. Time has not really changed that, although my perception has changed. People who are not used to the car talk about the engine noise, and it's true while accelerating it is vocal, but in an impressive, thunderous way that makes cyclists tremble. Friends talk about the feeling of speed as the car squats, and are then surprised to find we are doing only 40 miles per hour.
I've done a number of long trips, including the slog back from Le Mans, and the car is truly impressive soaking up the miles. Once up to speed the engine note quietens considerably.
I mentioned Le Mans didn't I? 1,100 miles round trip, with a 22 foot caravan behind. Bit of mud (unusual y less so than normal). 19 mpg - not bad I felt, although the mate who was car sharing was shocked at just how much juice it can swallow in one go. I keep the cost of a tank down to £115 by filling up at 1/4! Whils't on Le Mans - Mad Friday! Obviously no burn off's from me, but the crowd were very appreciative and positive comments all round on the car. It appears to win fans amonst petrolheads..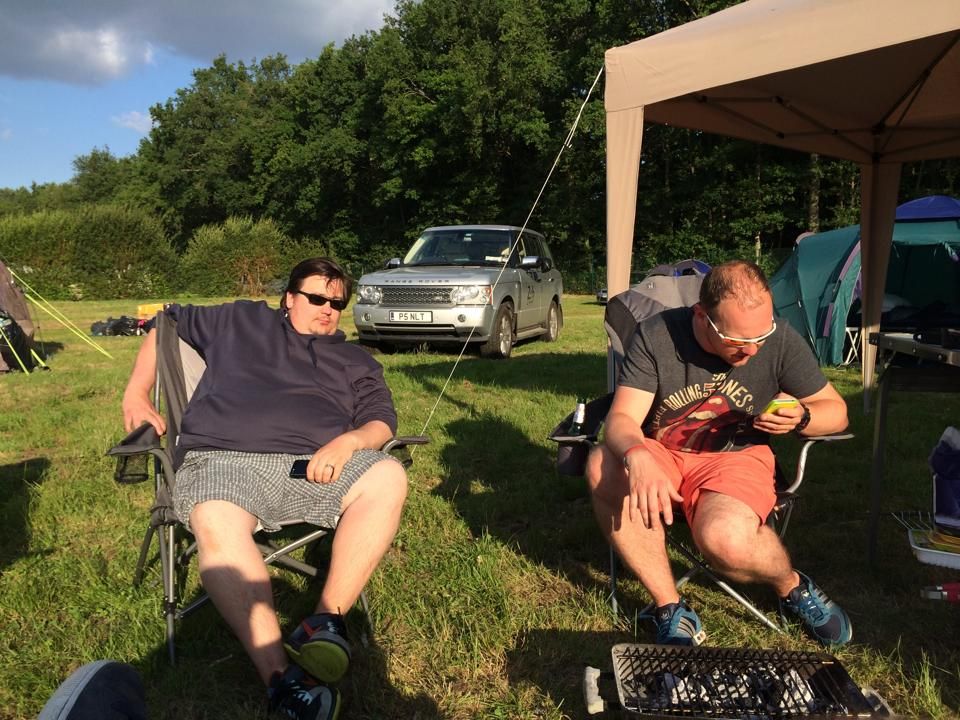 What have I had to spend? The rear fuel pump packed up early on and cost me £280. I'd expected it at some point. Fuel consumption is worse that I'd hoped, 21 mpg in it's school run role, 20 mpg towing, and never anywhere near the 30 mpg that I'd hoped for. I've learnt not to look.
No serious off-roading yet, although we did have a very capable foray into a field in search of a mobile phone mast. The car also proved itself to be much quicker than expected when a swift return journey was needed to meet school pick-up times.
And today - we've been to London and back to collect a car for the step-lad. I think I've finally found the ultimate car.
Full Fat Range Rover, the car that can do it all.