Have you seen this auction for a 6.0L Hammer coupé?
I alsmost pooped my boxers when I red how much this car went for!
A whopping $661,800 USD!
Seller smiles checking his bank account, all that money for his old AMG minus the auction fees.
Such a menacing looking car, me likes it a lot!
Why don't MB manufacture such great cars anymore, they could make a MKII version.
Almost everything MB manaufacture today is compared to dogshite!
Bid for your chance to own this 1988 Mercedes-Benz 6.0L AMG Hammer Coupe only on The MB Market. Finished in Black Pearl over Gray Leather, this C124 is an original Hammer conversion by AMG in period and power comes from a 6.0-liter DOHC 32-valve M117 V8.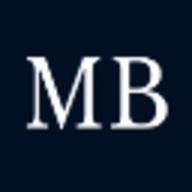 thembmarket.com