Hi everyone
I have just bought myself a W123 230ce , I have been after one for ages but have patiently waited for the right one. This one came up and I couldnt resist its had the same owner for the last 11 years and has only covered 10,000 miles in that time with all the MOT's to prove it !
Its not concours but is definetley one of the better ones about ( trust me I have looked at dozens ! ) I have owned W123's before but never a coupe.
I live in North Somerset / Clevedon so if anyone can recommend a local garage for servicing etc please let me know.
Looking forward to getting to know you.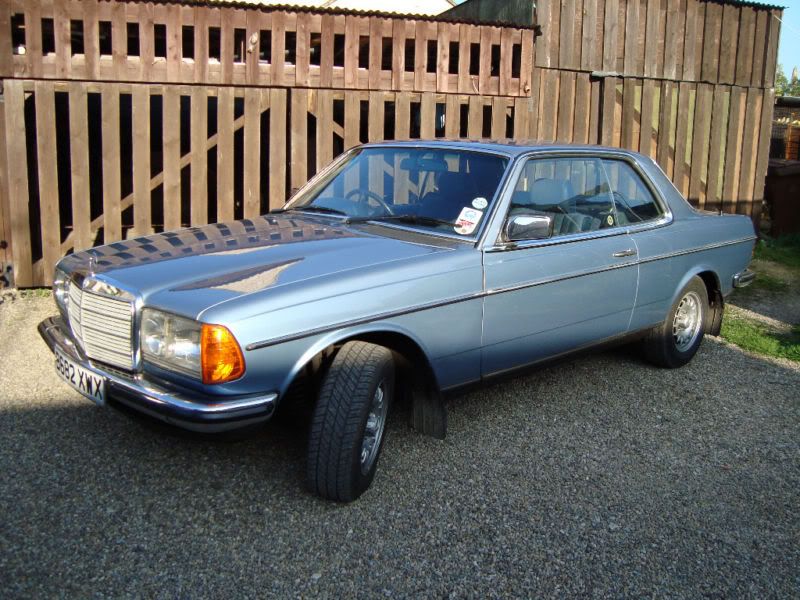 Last edited: