Joined

Feb 2, 2010
Messages

8,206
Car

Mercedes 250CE W114, Alfa Romeo GT Coupe 3.2 V6
So, following on from my Burgundy trip when I was given the opportunity to drive my mate's 1956 Bristol 405 Drophead Coupe (below)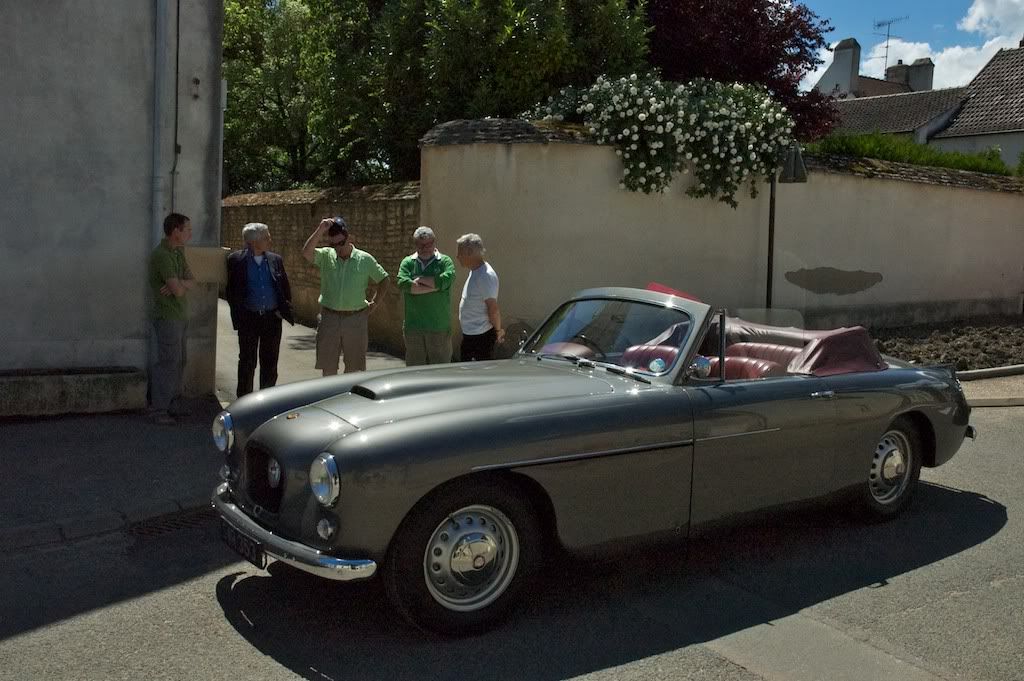 he added me to all his car insurance, and as he is currently undergoing treatment for cancer, we thought a nice gentle trip out to the countryside in his Bristol 411 Series 3 with a few extras would be nice.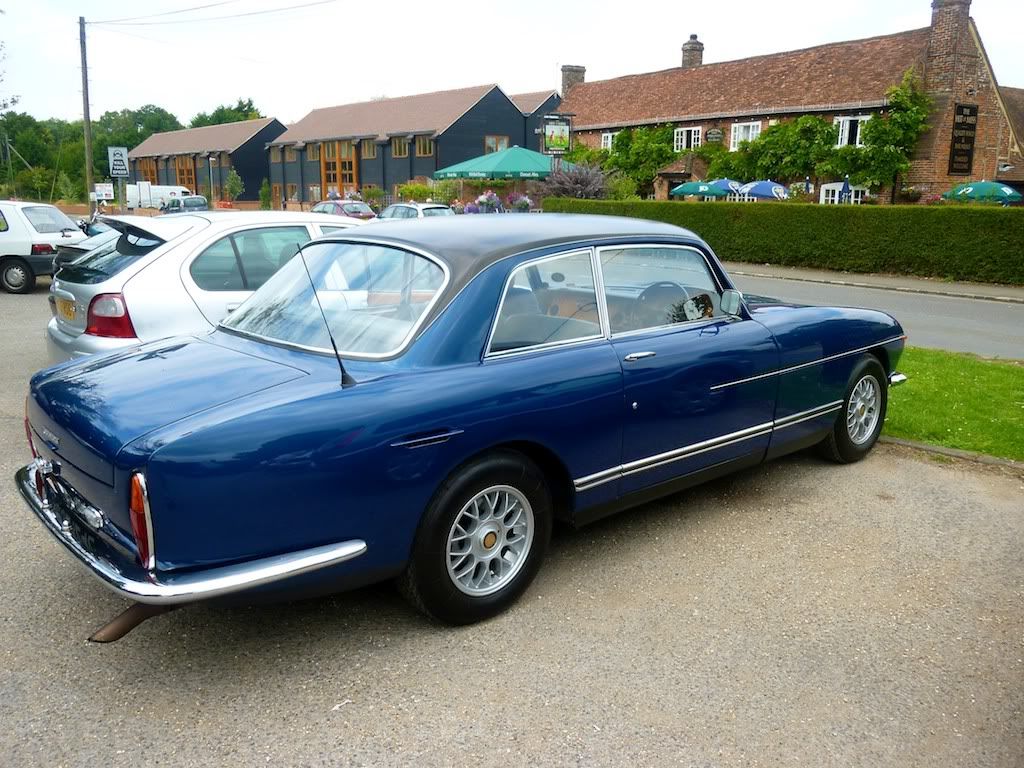 When launched the car had a 5.9 litre Chrysler V8 with 3 speed Torqueflight transmission. However, as Bristol successfully started turbocharging V8s in the early 80s (just after Bentley launched the Mulsanne Turbo), Richard asked the factory to fit a turbocharger to the 411, necessitating a lot of work adding a turbo bulge and plumbing it in. The effect though is remarkable. Starting up you get that gorgeous lumpy V8 sound, and pulling away the torque is superb.
Driving is quite an experience - the car is narrow, you sit on a sofa of a seat, with the aero dash in front of you. Looking out over a sinuous long front bonnet it generates the most tremendous sense of occasion. Comparing the performance to my 86 Bentley Turbo R, the ride is smooth, it soaks up the bumps, power delivery is more refined and more linear, not quite the massive wave of torque the Bentley would deliver, but altogether very satisfying. The gears change quite imperceptibly, but the third gear is altogether too low geared, so at 80 mph you are pulling over 3000 revs, which combined with a noisy diff made for a noisy cruise (don't ask about the fuel economy!).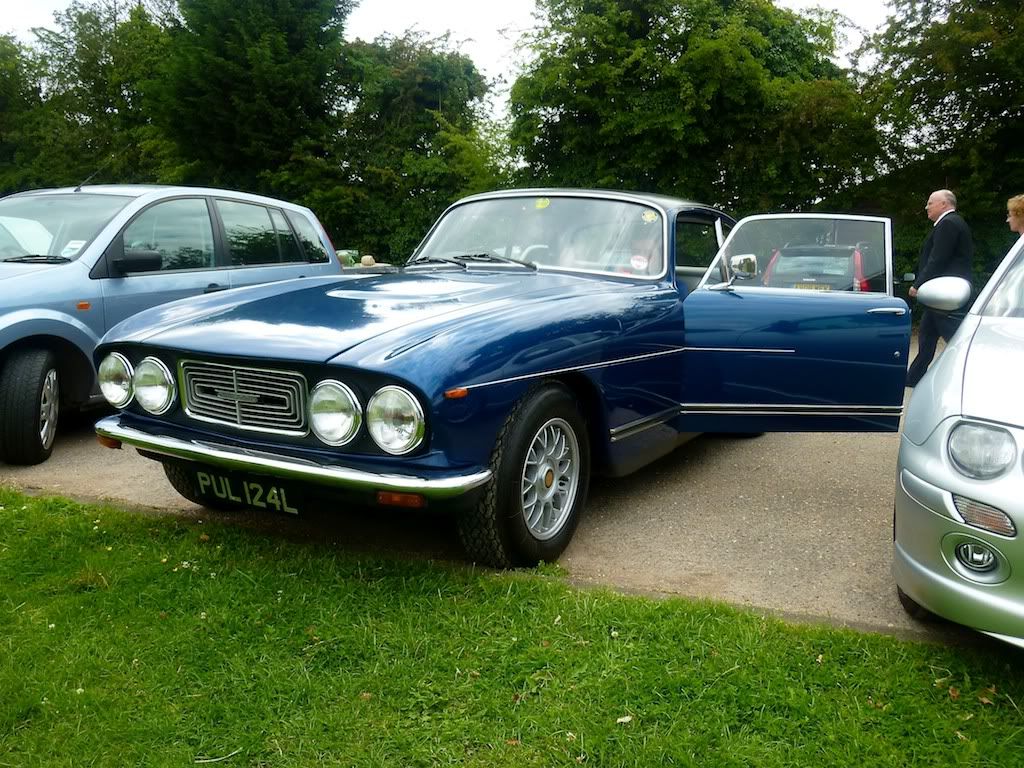 The car is very aerodynamic - wind noise is barely noticeable at a fast cruise, a reminder that even as far back as the late 40s these cars, built by an aircraft manufacturer originally, were styled in the windtunnel. The Bristol 401 designed in the late 40s had a cd of .39 - an astonishing figure that would put many 80s cars to shame. You can also tell the car was built using lots of parts from the BL part bin - Austin Maxi door handles in and out, rocker switches from a 60s James Bond Dr Evil control room, air con from a Hong Kong taxi - ugly but most effective.
Definitely a period piece, but an absolutely gorgeous one all the same. My liking for the Bristol motor car is starting to turn into a love. I shall give an account of this day out (you can make me out in blue in the passenger seat of the grey 405 drophead - second on the left at the traffic lights) to
Frazer Nash
at some future point, but these are gorgeous cars, whose looks are superb in the flesh. I even now love the 412! I have been allowed to join the Bristol Owners Club, and if anyone wishes to have a visual feast, their concours is at Greenwich Naval Hospital on the 21st August - let me know if you'd like to come along.