Basically, it's THE fastest road legal car you get get for the money! £3500ono
First up, some performance facts.
60mph to 100mph times, proven using professional Racelogic Timing gear- Not BS Speedo or iPhone app timing...
This car- 4.4sec (and numerous 4.5sec runs to back it up).
As a comparison, a Lamborghini Murcielago LP640 does it in 4.6sec, Ferrari F430 4.7sec, Audi R8 V10 4.8sec, Nissan GTR 5sec, E60 M5 5.1sec, C63 AMG 5.3sec, W211 (2003 on) E55 AMG Kompressor 5.8sec, and so on...
60mph to 120mph time-
8.4sec (with a quite poor run, only 1 attempt)- A W211 (03 on) E55 AMG Kompressor does it in 10.8sec, E46 M3- 13sec, Mitsubishi Evo- 17sec, etc...
No standing start times- The car is a pussycat to drive off boost, but at full throttle the car simply smokes the tyres in the first two gears by using full throttle even when fully dry conditions. In the damp or wet it will spin the wheels in any gear as soon as it comes on boost even at 150mph+
With some wide semi-slick rear tyres for extra grip this car will be a rocket for events such as 30-130mph etc, as it's an absolute torque monster.
Can hear you already say it... "Oh Emm Gee, that must be SO laggy". Well NO, it's NOT!-
The car made 400lb/ft at 2600rpm on the dyno! And 465lbft at 3500rpm when it was running just 4psi until recently, it's now running 8/9psi!
A quick video so you can see how the car sounds and moves-
https://www.youtube.com/watch?v=iw2FKWoAnEc
THE CAR-
It was bought the car a couple of years ago (already in this paint scheme?!!) as a mechanically standard car, purely with the intention of turbocharging it. Like the majority of late 90s early 00s Mercedes, while it was (and still is) very solid underneath, it had cosmetic corrosion on the exterior of the car, but for was planned, that was never an issue. It's now been through 2x MOTs, and corrosion has never been a factor in either, it's simply been bulbs and suspension bushes.
The main goal for this project was as a rolling advert for Compressor Racing, to prove a number of points (mostly that rear mount turbos are awesome when done right, and better than a lot of peoples badly designed conventional position turbo setups!), and to have some fun in.
Despite it being a total animal, it's actually lovely to drive off boost, responsive, torquey, quiet, smooth, actually pretty decent on fuel, totally reliable, the interior is a lovely place to be, and we've driven it on countless journeys of 100s of miles.
Aside from the crazy looks it would make a lovely (but insanely fast) daily driver, and I'll happily drive it to the new owner if they paid in advance for a deposit, plus fuel and return train/plane fair home!
MOT until late August 2016 and no issues at all (Has been driven over 200 miles this weekend just gone alone!).
It's been used on drift days (twice), drag racing (once), dyno testing (twice), but mostly fast road use, and though it's never been used it for it, it would make a good (and scary!) track day car, really not what people would expect to see out there, but a real surprise as this thing moves!
SPECIFICATION-
1999 W210 E55 AMG (originally silver under that 'unusual' paint job) with just under 150k miles.
5.4ltr twin cam 24 valve V8 (M113 engine, as used in AMG Mercedes up to 2010, including the McLaren SLR) with standard internals.
Custom boot mount turbo conversion by us, Compressor Racing.
1000bhp capable Holset HX55V Variable Geometry turbocharger.
4inch turbo-back stainless exhaust system with downturned tailpipe (Quiet, as video shows- quiet enough to pass all trackday noise limits).
Custom pre-turbo exhaust system with stainless link pipe, flex pipe, and 45mm external wastegate.
2x huge K&N Cone filters.
Black silicone hoses, and alloy and stainless steel boost hoses.
Custom turbo bypass setup under bonnet for maximum throttle response.
Turbine blanket and heat wrapped exhaust.
Boot mounted chargecooler with front mounted water reservoir.
Electric turbo oil scavenge pump.
AEM Wideband Air-fuel ratio monitor.
Bosch 044 fuel pump.
Rising rate fuel pressure regulator.
JMS PowerMax fuel pump booster.
Cooler grade spark plugs.
W211 E55 AMG Kompressor upgraded coil packs.
Blitz boost gauge.
Corbeau racing bucket seat (can be re-fitted with standard seat as a no-cost option).
Bilstein uprated suspension with Eibach lowering springs.
Genuine Pirelli WRC (yes, World Rally Car) front tyres giving incredibly responsive turn in.
Manual boost control and AFM adjustment (both in-car) set at current maximum safe level- 0.6bar boost, 8-9psi.
18inch AMG wheels front and rear.
Locked rear diff.
Super strong Mercedes AMG auto box with full manual selection of 1st to 4th gears available.
Line lock for burnouts etc.
Full leather AMG interior with digital climate control, great stereo, CD changer, etc etc.
SO, why is this car SO cheap? One of the cheapest E55s around, and BY FAR the fastest accelerating car you can get for the money!!!
Well, as you can see from the pics, car is NOT a pretty show car, the paint scheme is odd and it's not been done well at all, it's even flaking in places (despite a fairly substantial receipt from the previous owner paying for it to be done!?!).
Despite it looking like it does, it's actually a lovely car to drive, and looks aside, it would make a perfect daily driver, everyone who experiences it says how nice it is to be in.
As usual with most late 90s early 00s Mercedes, the bodywork has lots of surface rust bubbles, doors, wings, boolid, bonnet, etc, but it's NOT structurally rusty, as with usual Mercedes, it's solid underneath.
It's got a very mild dent on the drivers rear quarter panel, and a very small dent on one wing from someone reversing in to it. See pics to notice how mild they are.
The pics are all VERY high resolution, so please zoom in and take a close look at the bodywork yourself.
Some fairly basic bodywork and a paint job and the car will look very presentable indeed, and an amazing sleeper too.
The interior is a lovely place to be, with great condition leather and just one small rip on the rear seat that's very easily repaired.
As usual with 90s Mercedes, it likes telling you various warnings like bulbs are out even when they're not.
ABS and Traction control currently unplugged, but they work and can be plugged back in.
Airbag light currently on due to non-standard drivers seat fitted.
Recent engine and gearbox oil change- Both in good working order with no problems and no oil consumption (less than most standard E55 AMGs).
Would recommend a simple oil catch tank setup to be fitted as at the moment breather pipes are just vented in to the engine bay.
Wheel condition isn't fantastic, some kerbing and paint bubbling, but lovely genuine 18inch AMG wheels.
Occasionally on cold start, after 30sec driving, the gearbox goes in to neutral for 30sec, and then goes back to normal and stays normal- We've no idea what strange electrical thing makes this happen, but it always has, and has never changed, so it's never bothered me.
It's been used for road use, drifting (2 days), drag racing (1 day), and dyno testing (Twice), and it's never missed a beat, hugely strong and capable- Been very impressed!
Overall, an awesome car that I probably should've bought myself- It actually seems like we're selling it too cheap considering I doubt you'd find anything as fast for less than about £10,000, but the bodywork is far from perfect, it's a bit of a monster that most people would be scared of, and our company rule is never to over-charge people, and as we built this with no labour costs, we can sell it for a bargain price too.
It's worth a thought on how much it would cost to modify a E55 AMG to similar performance if you went to a tuner. If we remember right, Kleemann who make the supercharger conversions for W210 E55s ask £12,000+ and you end up with a car with nowhere near the performance of this!
Even a standard W211 E55 AMG Kompressor is at least 2.5 times the price of this car and far slower.
Happy to deliver anywhere in UK/Ireland if we are contacted before bidding, and deposit/fuel/return costs are paid in advance- Fully confident in the cars ability to drive anywhere.
PICS-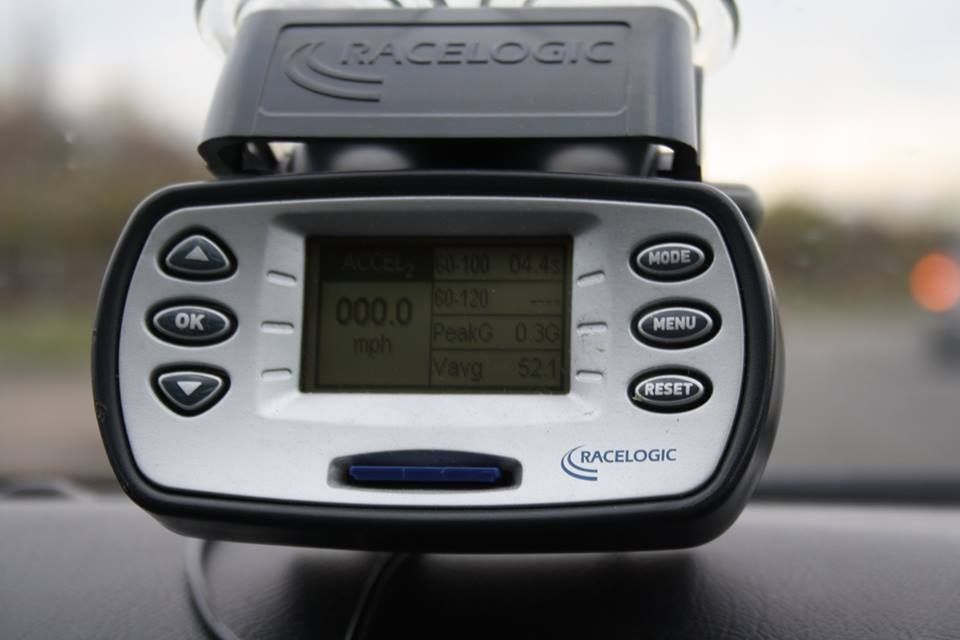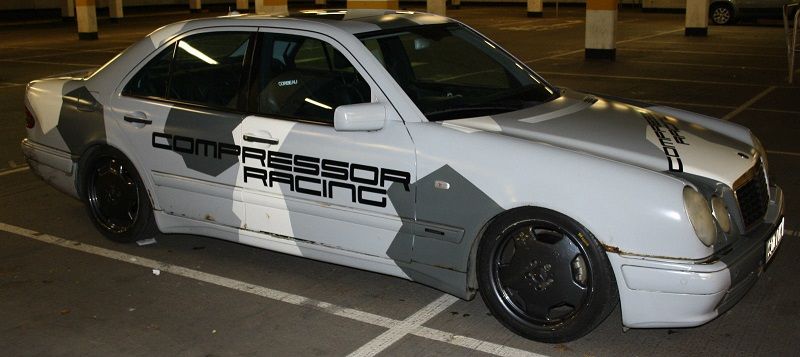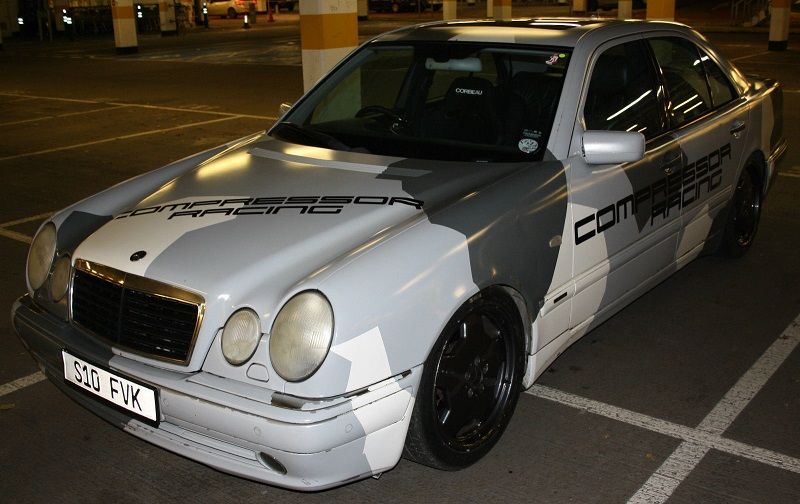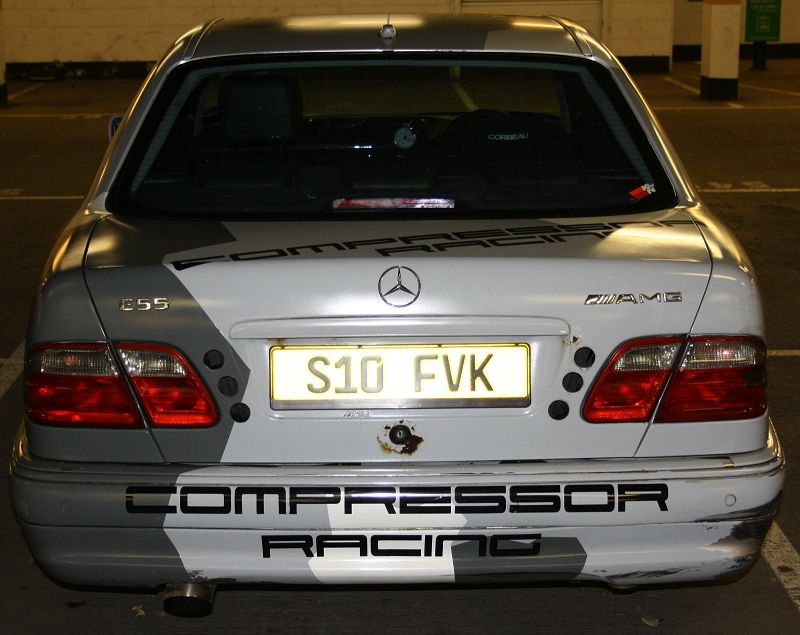 http://i1115.photobucket.com/albums/k541/Monkeymagic2/_57%207.jpg[/img]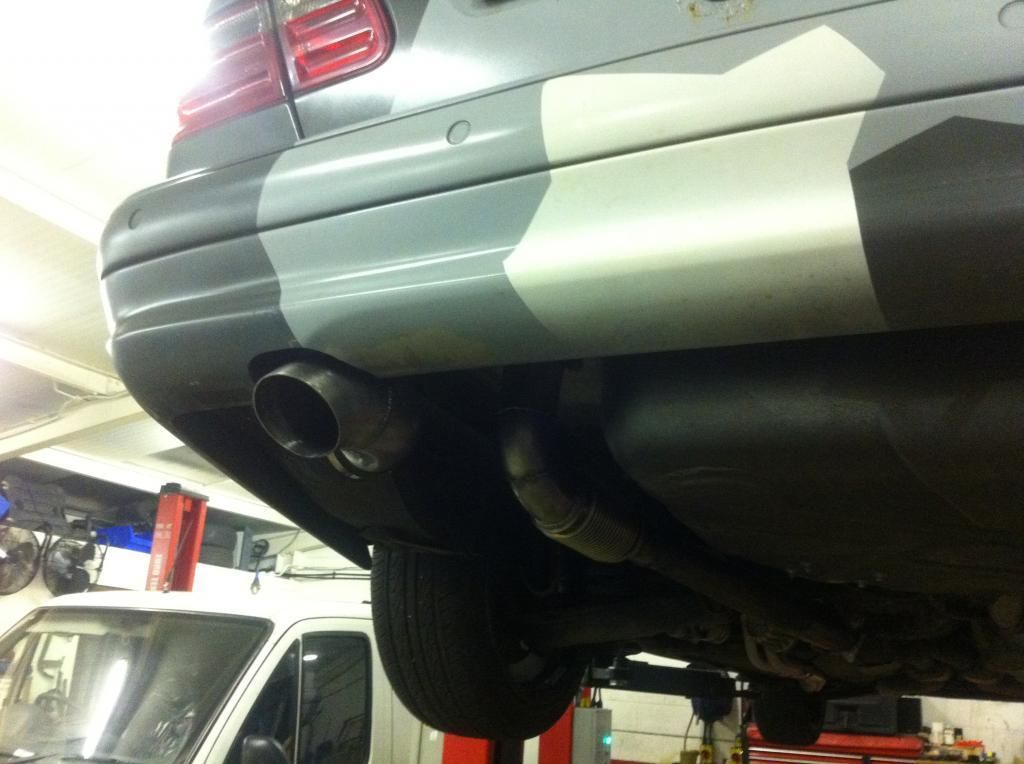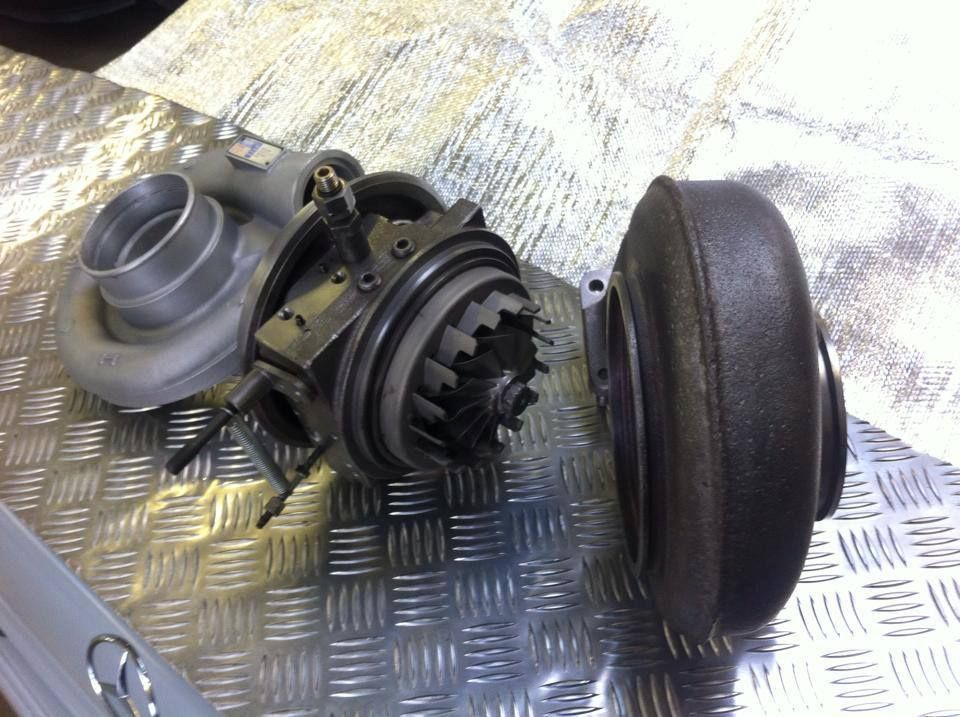 Once again, car is based near Cheltenham, Gloucestershire, and it's £3500ono