Hello
Been away for a week in Yorkshire and had a great time, noticed a few times walking back to the car 'water' under the car.
Didn't think too much of it....Car seemed to drive normally and towed the caravan home nicely
At around 26 - 27 mpg which is great.
However when home it had rained and on reversing the car on the drive noticed drips all down where I had reversed... oil / coolant type patches.
Booked in at local Indy at once.
They orginally had though a seal where a plug is connected to the gearbox but on test driving it and looking at it again its the pipes that connect to the oil cooler have coroded and apparently a right mess underneath
Anyway its getting new pipes / filter / ATF change. Its should be great when I get it back as I have noticed you have to press the pedal a lot to get it moving (I just put this down to it being a diesal) but it was the gearbox slipping.
In the mean time I have a CLK200 Kompressor and while it was fun fitting the base station and getting our smallest in and out of it I actually quite like it
It goes ok for a small engine, I managed 34 mpg cruising back from garage (18miles A road) and given its an X reg its probably worth around £2500 ?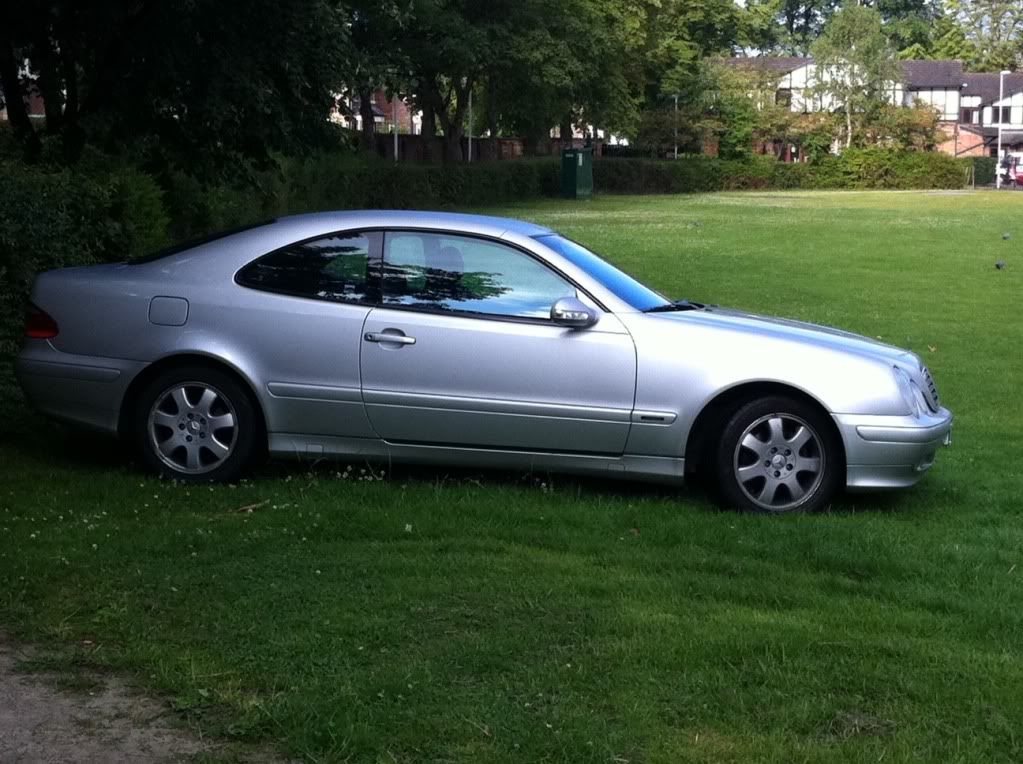 Will be nice to get back in mine though