Joined

Apr 17, 2021
Messages

1
Location
Car

Mercedes ML350 2015 Bluetech
Hi,
First I have ML350 2015 with NTG 4.7
I bought an Android Unit N600 Snapdragon 625 9 Inch, everything work perfectly, original NTG, 4G, GPS, Carplay.... Except for the sound.
I never used my AUX before since the 4 years I have my truck and just realized it simply doesn't work, even when I plugin an MP3 player, Ipad or Ipod, everything else have sound, radio, Bluetooth, CD..... I even tried with another AMI to AUX adapter
So far a list of everything I tried:
Removed the Ground loop noise isolator I bought to connect directly to the AUX AMI adapter
https://www.amazon.ca/gp/product/B019393MV2/ref=ppx_yo_dt_b_asin_title_o05_s00?ie=UTF8&psc=1
Because at first I thought it was my new head unit that didn't had sound coming out to AUX, I plugged in a pair headphone in the cable running in my center console using the Ground loop noise isolator.
Tried another AUX to AMI cable, I also tried the USB to AMI and plugin my phone and I can see it's charging
Resetting command by oldling the power button for a few second.
Removing fuse 100 and 147 for a few second in the fuse box under the rear left seat
Removing fuse 21 for a few second on the side passenger door fuse box.
Tried multiple devices in the AUX that I know have sound
I even removed the Android unit and put back everything to it's original state, just to make sure the Android unit is not in fault.
I took a couple of pics to show my setting and hopefully someone can help.
My AUX is available and selected
In engineering menu
7.5 - Most is ON and Audio source is External amp
7.7 - Audio AUX is ON
The AMI I use and I even tried a second one.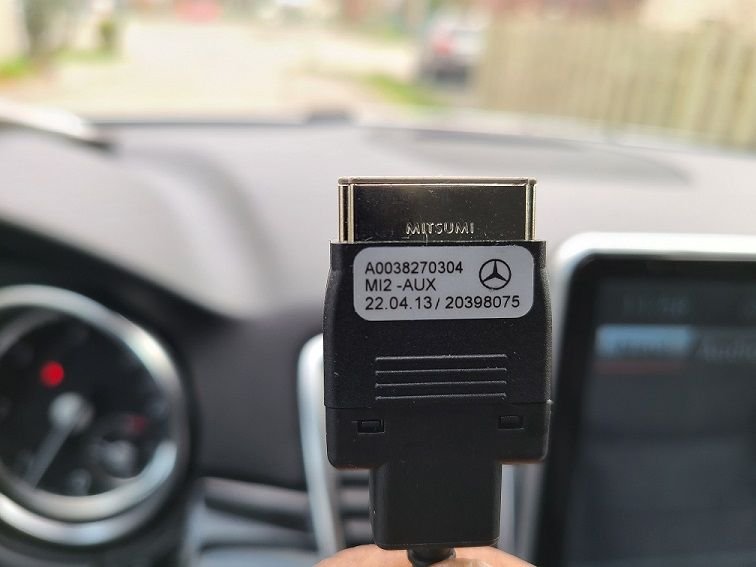 Here's the before and after for those interested on the Android unit, ( My problem had nothing to do with the unit, my AUX doesn't work no matter what device I use)