Hi everyone,
Im Steve, usually a BMW man and have been for years, recently threw the keys for an e46 coupe at an ex girlfriend (not literally
) just so she would leave........so needed another car quickly,
a day spent scouring gumtree and I stumbled across a p-plated, w202, with 60k miles, full service history, 2 owners from new and a months tax and test left for £400, long story short had a burst rear n/s brake pipe, car was overall in very good nick so parted with 360 sheets and drove it 20 miles home.....with no brakes!
Anyway, spent an hour in the garage putting in a new piece of pipe and bleeding the brakes and she was on the road!
quick check over, new centre bearing, quick wash and in it went for an mot......failed......total cost to repair.......86p!
for a genuine MB flexi hose clip
and honestly, it was only supposed to be a runaround until I got my E30 rebuilt, but I think it might end up staying, its a brilliant car for lazily cruising about in!
I know how everyone likes pics so heres some from when it was first picked up......should be a few more soon after some odds and sods of detailing that seem to keep getting done to it, but was surprisingly clean and has obviously been looked after by the old boy that's had it since it was a year old!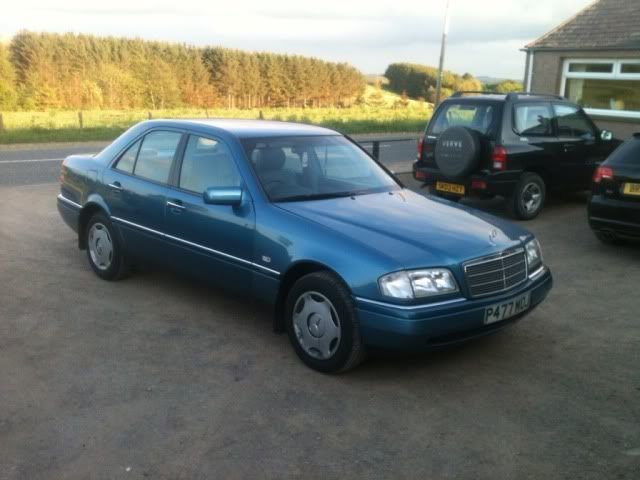 not too sure about the colour though.....and its had new front wings at some point so theyre not a match