Hello everyone,
I hope you are all keeping well!
As some of you have seen here I have a Mercedes S600 that I have done a lot of work to it.
When I was looking at buying some wheels for the car, there was only 2 style of wheels I was after, the GLE63AMG 21 inch or the R63AMG wheels which are also 21 inch
I bought the GLE63AMG wheels which are 21 inch and 10j front and back. It took me a long time to find them in the spec and colour I was looking for.
The other wheels that I was considering R63AMG ones are very very hard to come by!
I am happy with the wheels I got and I think wheels make the car. They fill the arches perfect and even though the car is lowered with big wheels, the ride is still very smooth.
About 2 weeks ago I was bored and was looking at some videos on youtube. There is a black S65AMG W221 with the R63AMG 21' alloys and that was the car that I saw 2 years ago when I was doing my car up. I thought those wheels really go well with the s class. Then it got me thinking, maybe I should try again to see if I could find this wheels. First place I looked for was on ebay and to my surprise there was a set of genuine ones for sale! I wasn't going to let anyone win them!
Just as the auction was about to end I put a bid and I won them.
They needed a refurb. The next day after picking them up, I dropped them off at an alloy garage for a full refurb.
I also got tyres for the wheels and I went for 255/35/21 fronts and 273/30/21 rears.
I was so excited to fit this wheels and I thought i'd have them as winter wheels. This way the car would look good summer time and in winter but i'll be honest, I don't really like them on the car
I don't know if it's because they need some big spacers as they are too far in or what but to me the car has lost the wow factor. It just looks to plain, too simple!
Before I put them for sale, I thought i'd ask here to get your opinions.
Should I buy some spacers and keep them or should I get rid of them? I think i'd have to buy 20mm spacers for the rear and 15mm for the front?
The only reason why I'm still thinking of keeping them is because they are so rare to come by in this size and I don't want to regret selling them later on
This are the wheels I currently have fitted to the car which I really like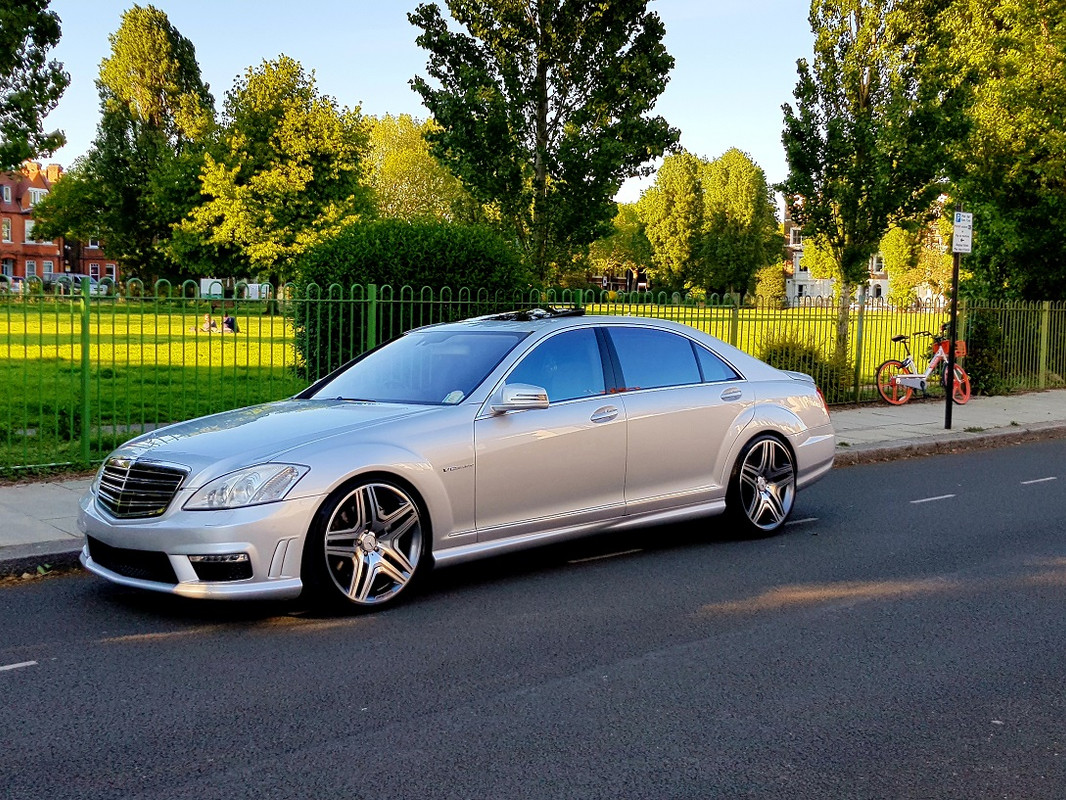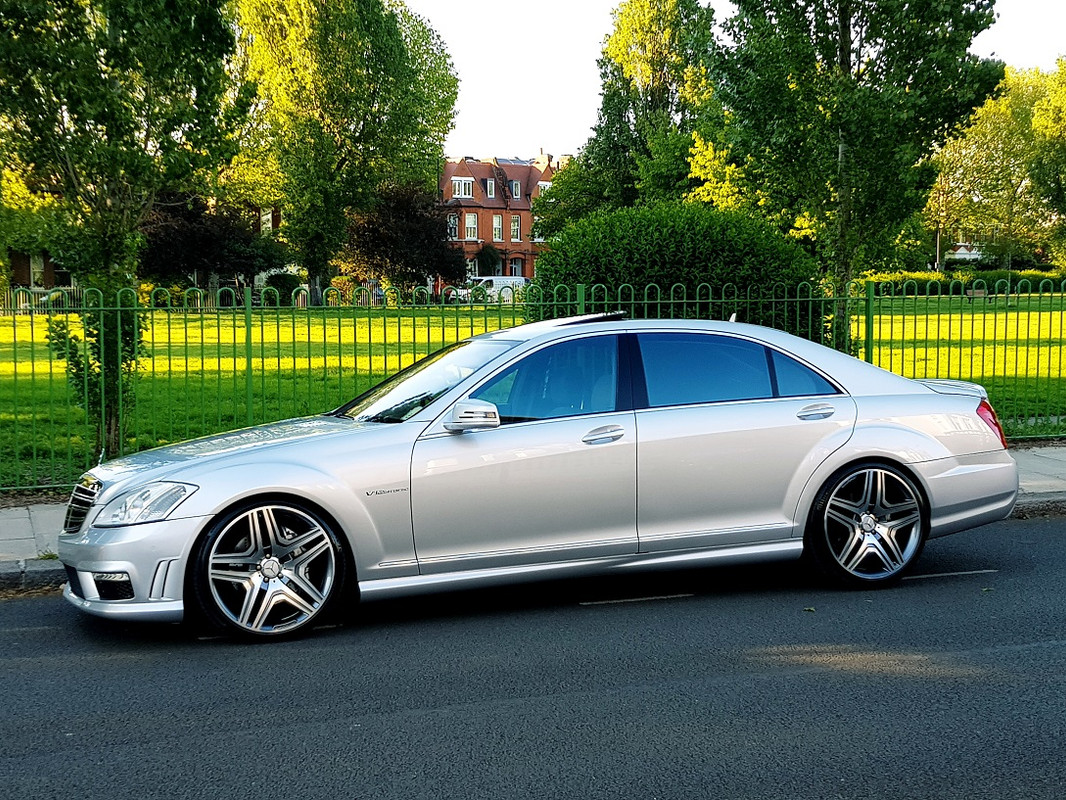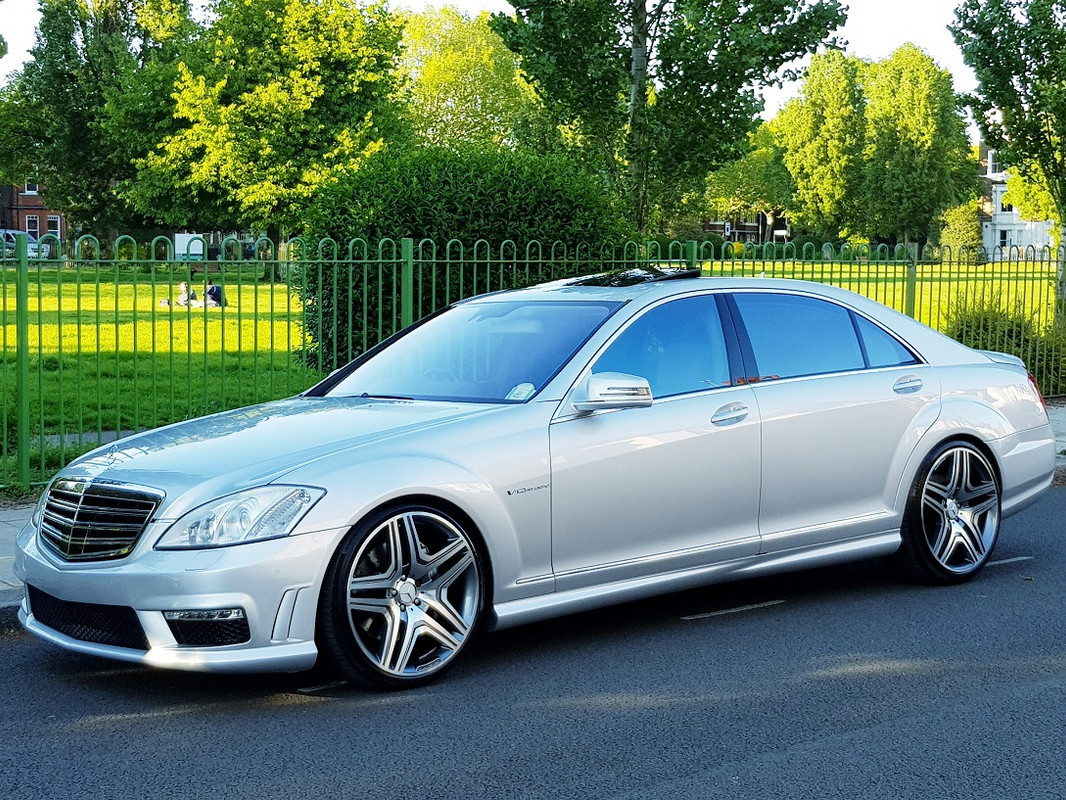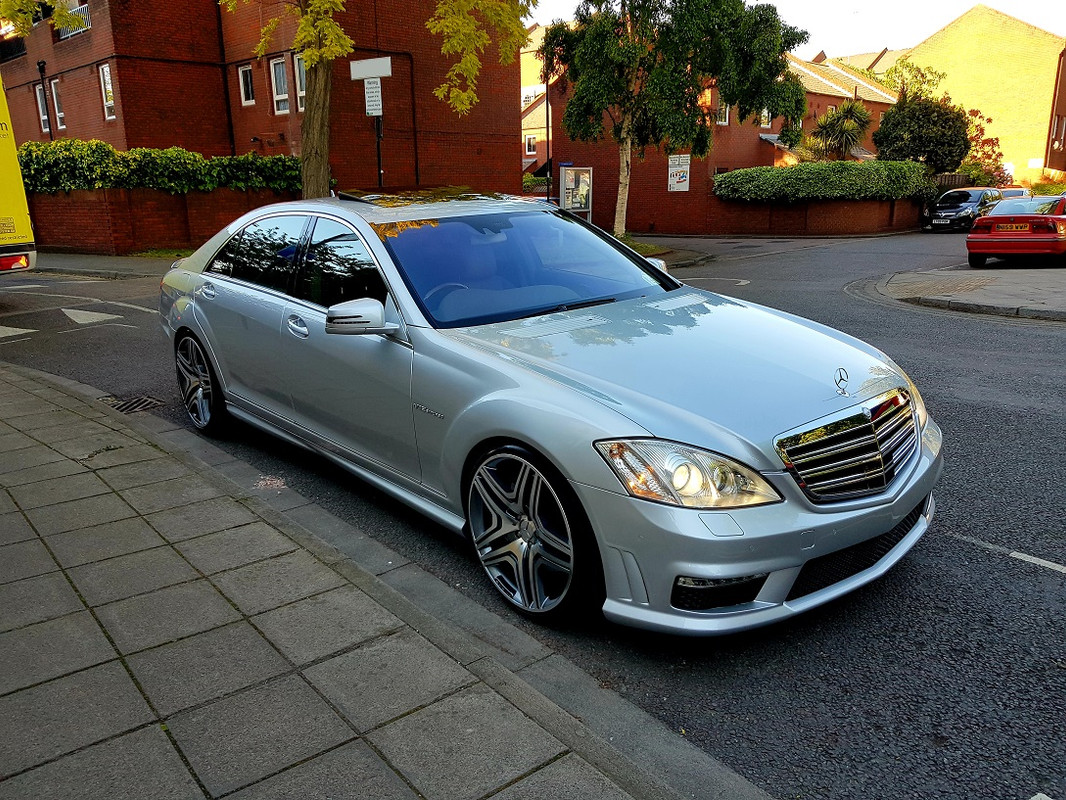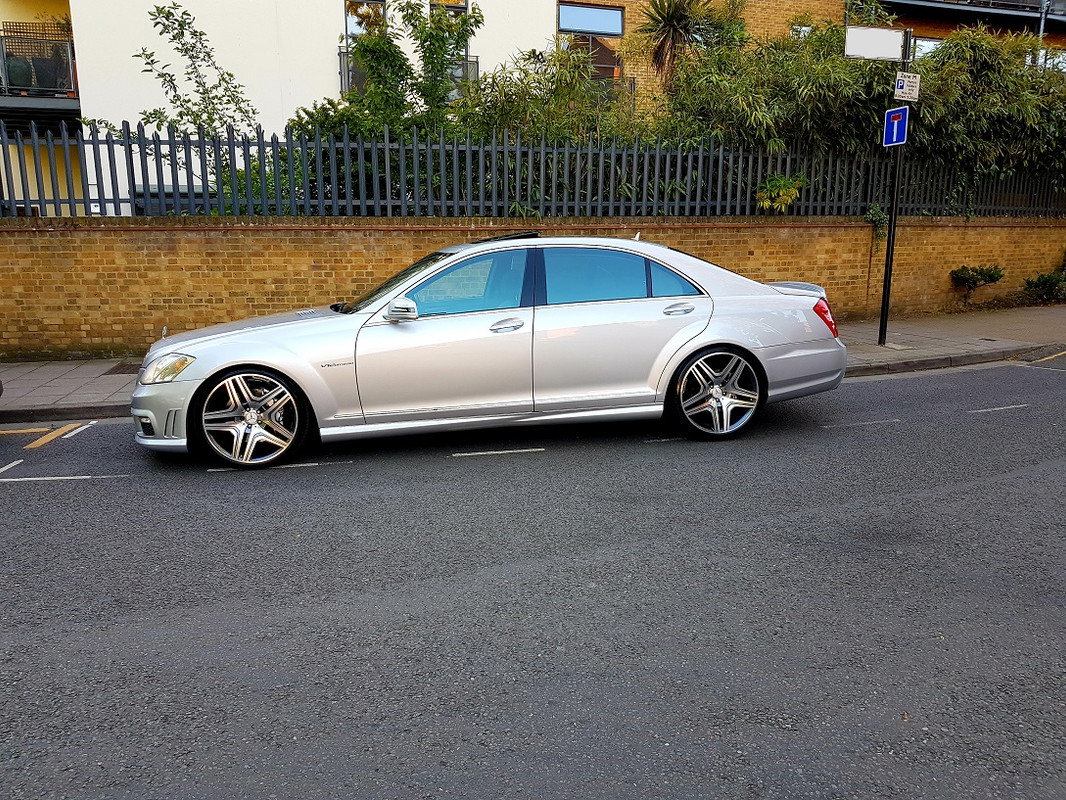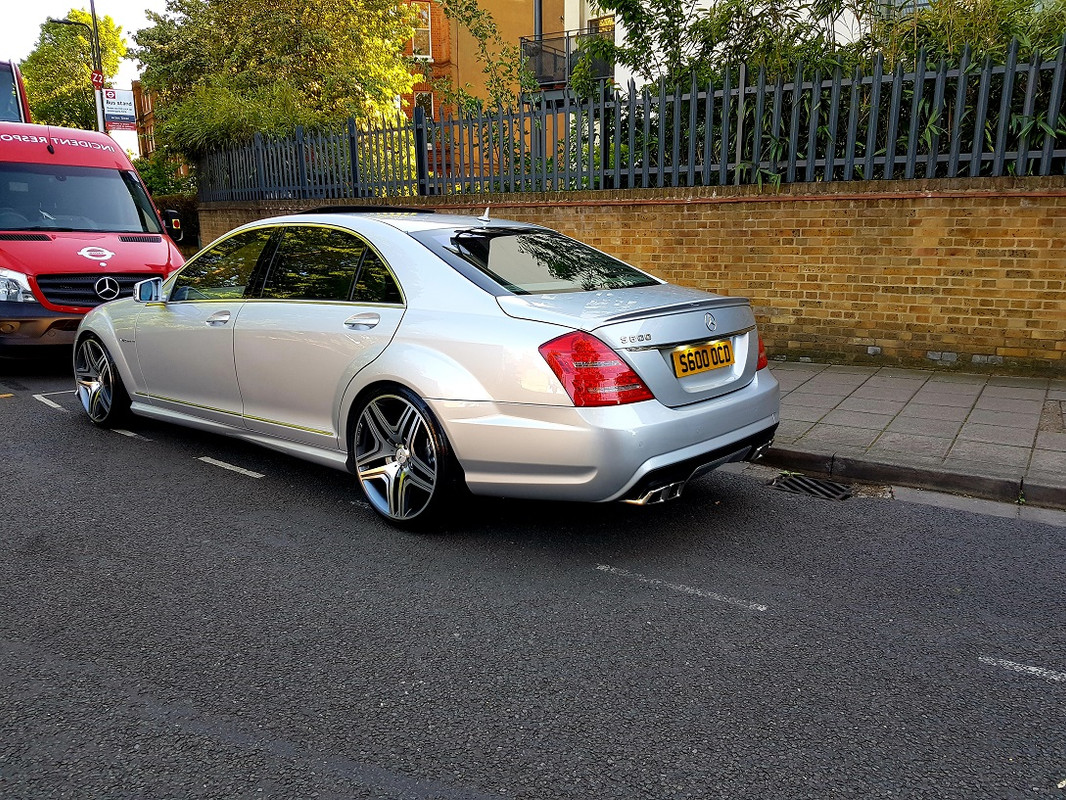 This are the R63AMG alloy wheels that i'm not so sure about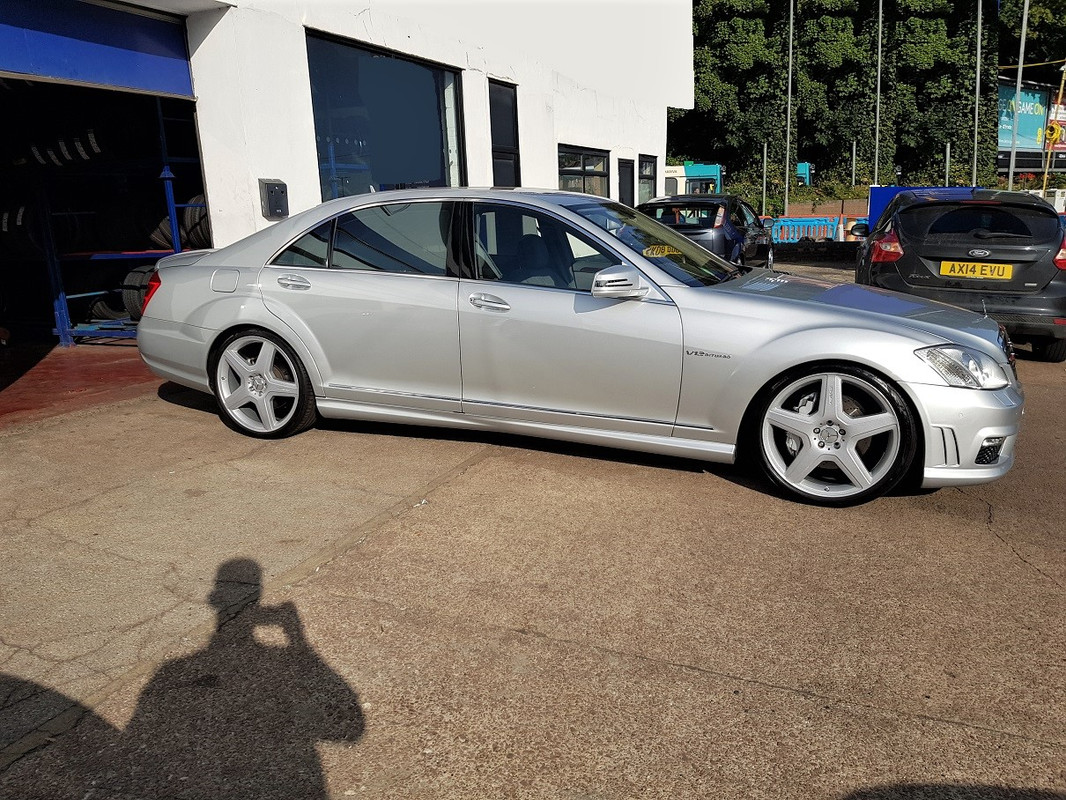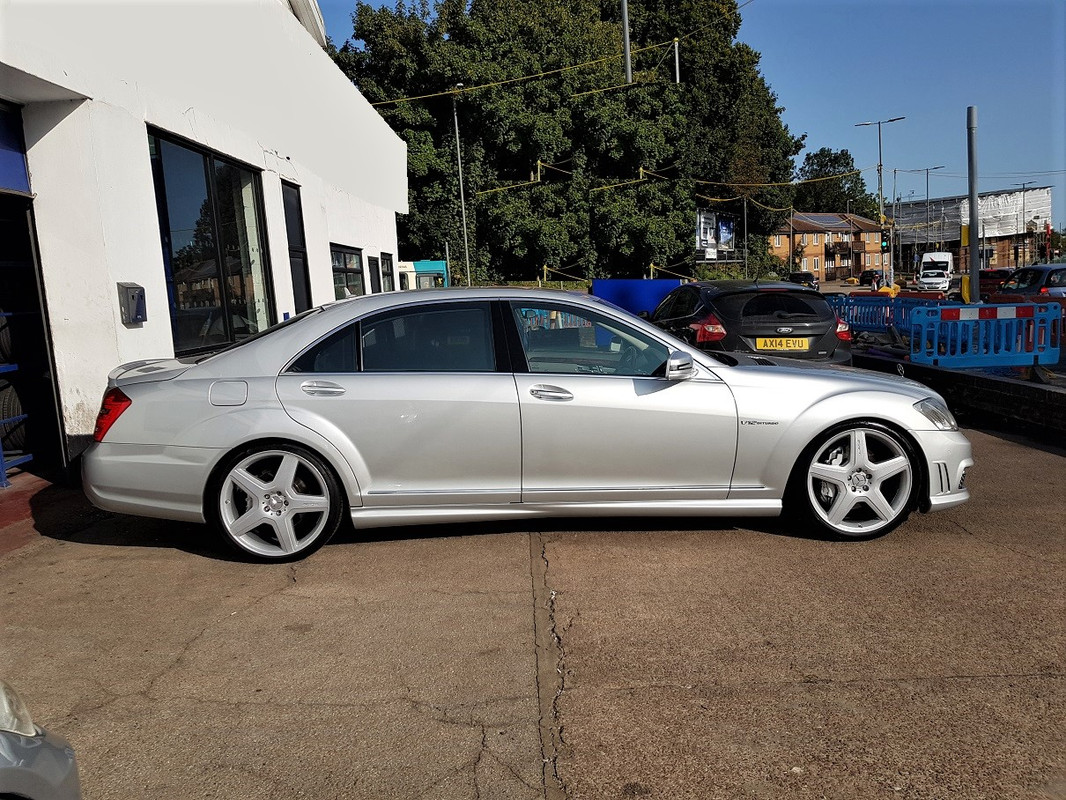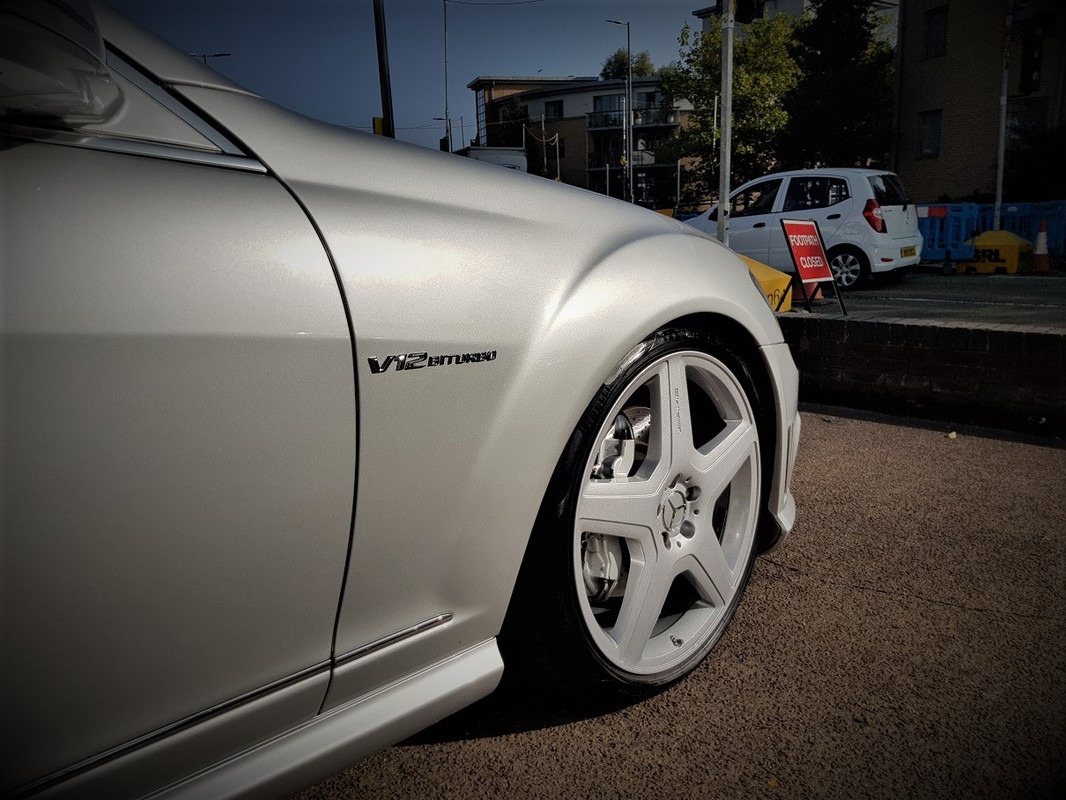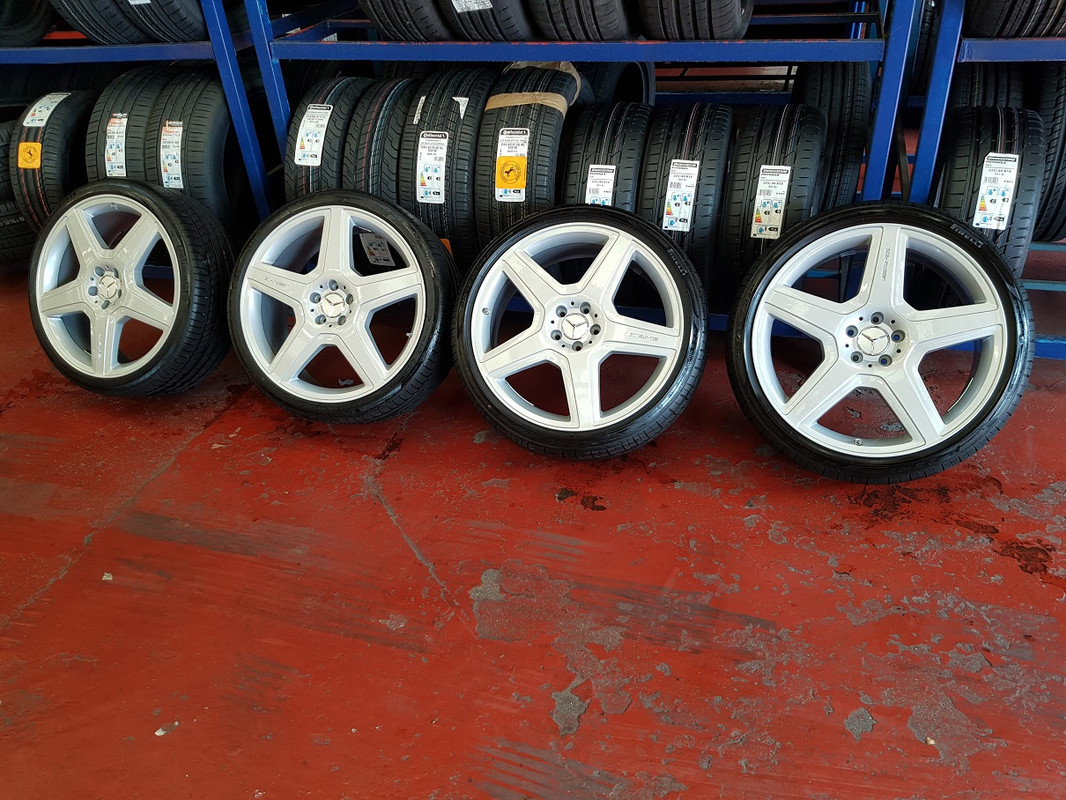 Last edited: