Joined

Jan 1, 2012
Messages

123
Location
Car

2005 E320cdi
Well my 65mm pulley I ordered from IBF in Poland left Poland last Thursday via GLS post and it's now sat at my local Parcel Force depot ready for delivery tomorrow (not bad going IMO), I've also booked with Eurocharged for the end of the week, can't wait......
In preparation for it's power hike I treated it to some new parts with a new fuel filter, new panel filters I also have a Code 3 intake style modification so it should breath great anyway and also a new set of NGK Iridium plugs.
While switching the plugs I started by first removing 1 plug per cylinder and carrying out a compression test for no reason other than to make sure the engine is in good health which they are all good compression and all within 4psi of each other and all the plugs (Bosch platinum tip) are all in great condition showing there all firing clean.
Fuel filter and plugs were last changed 32K ago: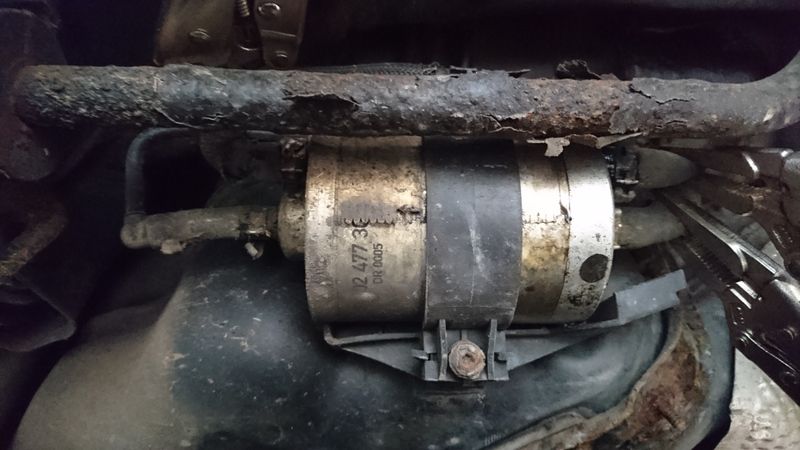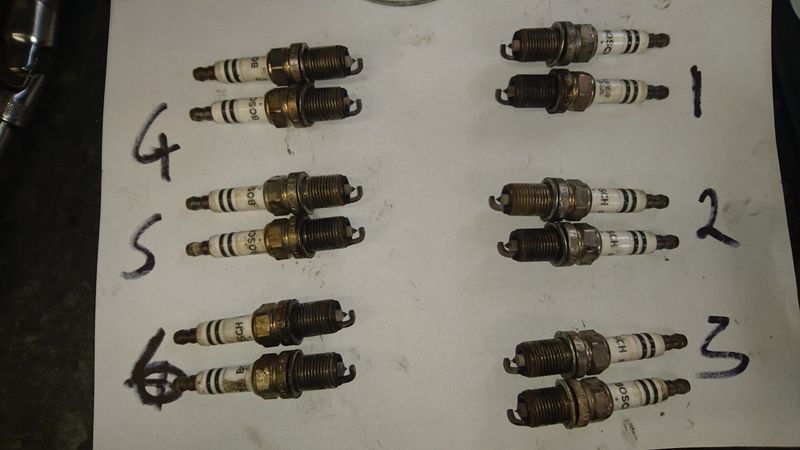 I made a tool years ago to get the plug leads off these Merc's which makes getting them off easy and as usual it made light work of getting them off especially given the limited space on the rear cylinders it's not pretty as it only took about 2 minuets to knock up but it works great: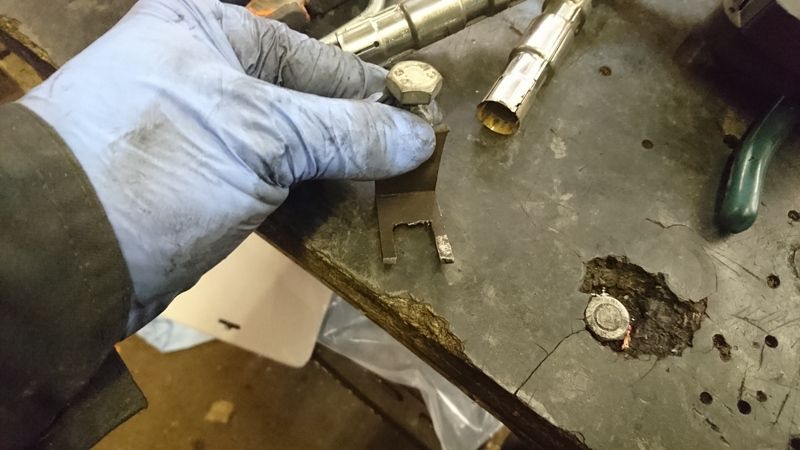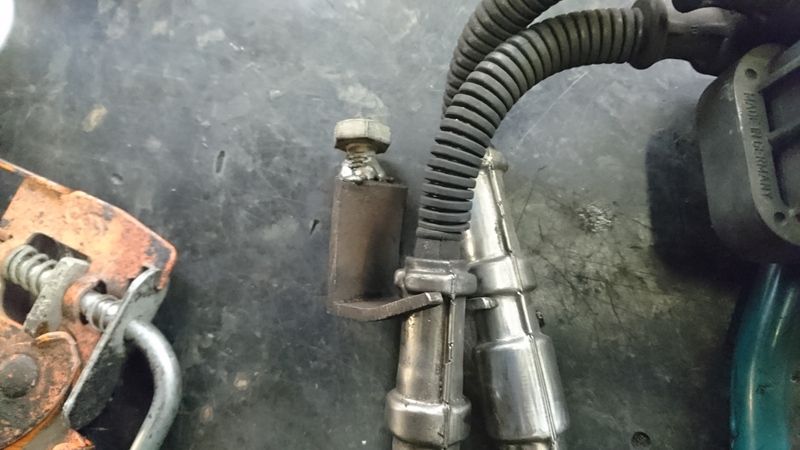 While under the air boxes I addressed the breather box leaks both sides more so the left bank, it had new cam cover gaskets a short while ago but they didn't see or realise the breather boxes where also leaking: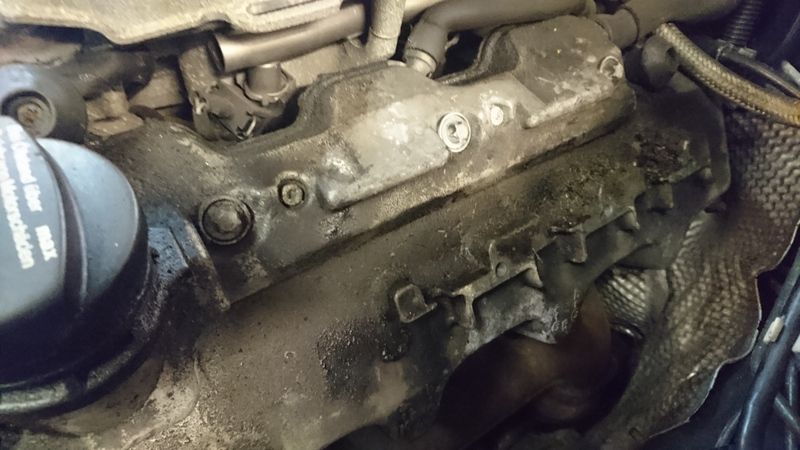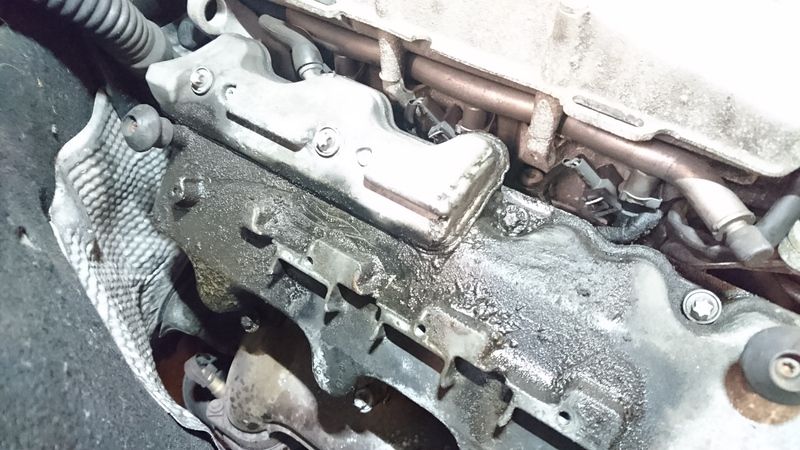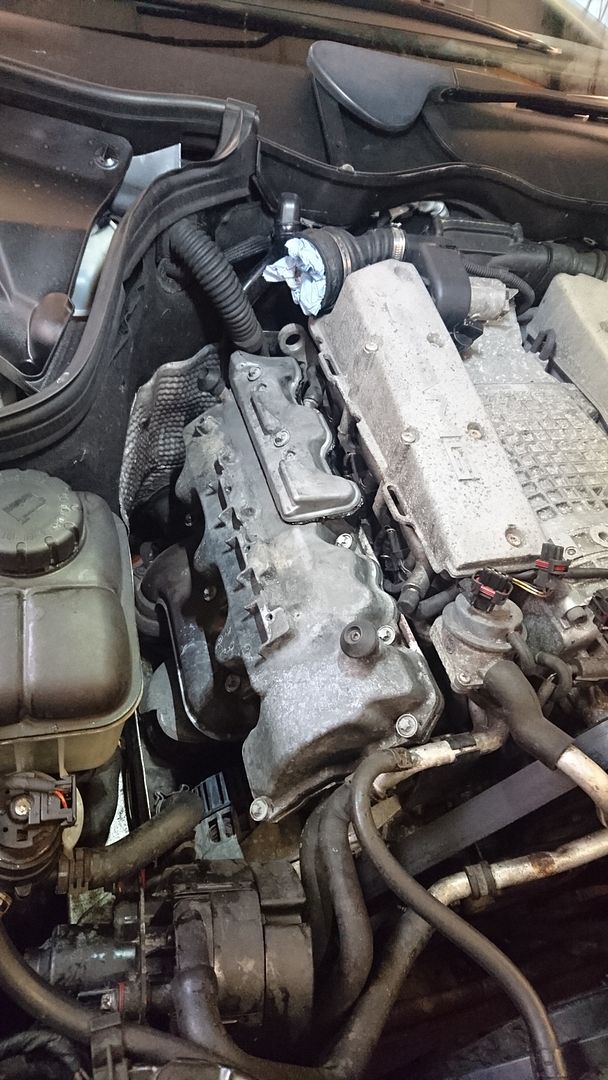 That leaves just a few more jobs to get done as the parts are not coming till tomorrow so I'll know what I'm doing tomorrow night.
I noticed the oil filter housing to block and oil filter housing to oil cooler are both leaking so I ordered the genuine seals which should be delivered tomorrow morning so will also change the oil and filter at the same time: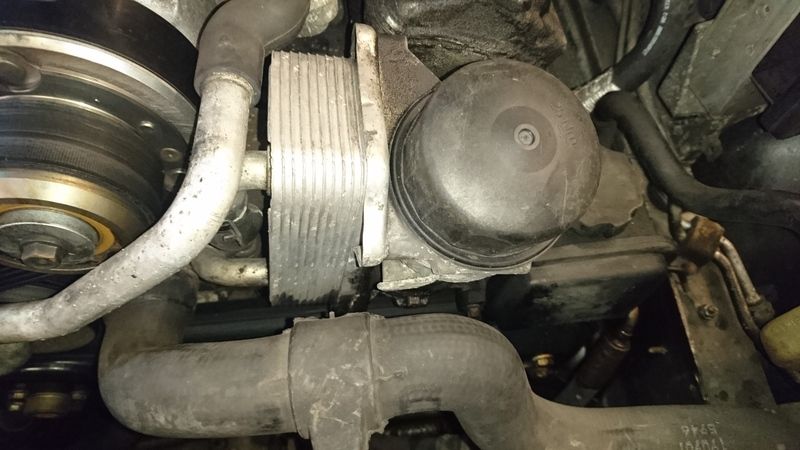 My pulley will also arrive tomorrow so I'll pop that on too and while I'm at it I change the bearings in both the Idler pulley's and the tensioner pulley with the new uprated ones I have 6303ZZ bearings for the idler and tensioner and for the supercharger idler I have a 6203ZZ , the stock bearings are rated to 15,000rpm and my new ones are 17,000rpm and just generally a better quality bearing and there a hell of a lot cheaper than new pulley's.