Joined

Feb 8, 2011
Messages

72
Location
Car

W210 E300 TD
Hello gents
Ive just bought my first Mercedes!
Ive had the majority of manufacturers and none have felt right? Fingers crossed i can turn this one around to make it a keeper!
Firstly, have some pics from the seller..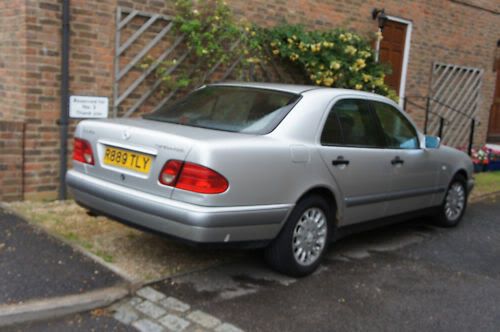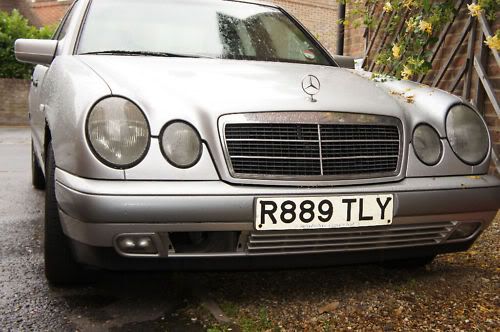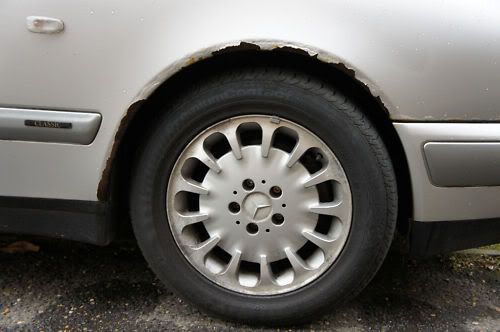 So the first thing that needs attention is the front wings.
What what you recommend?
1-Body shop to repair and paint?
2-New panals - body shop for paint?
3-Replacement 'good' panels from a breaker?
And there is a piece missing in the lower bumper grill - what is that piece called so i can order one up?
Other than that, at this stage, i plan for an in/out deep clean and general tidy up. Id like to colour code the black plastics.
I would like to complete a few modifications, like debadge, pressed plates, facelift front grill, colour coded, stereo equipment, remove the wood look in the cabin. What else would be the norm to change?
Some back ground - i current own a Passat Diesel on Audi alloys (+ General Dub scene modifications), a lot have Mercedes alloys. What is the feeling over this side of the fence for Audi alloys on a Mercedes?
Thanks all