Joined

Nov 8, 2014
Messages

3,304
Car

2013 CL500 Previously S212 E500, W211 E500 5.5, E350 S500, S211 E500, SL350, SL500, S500, E55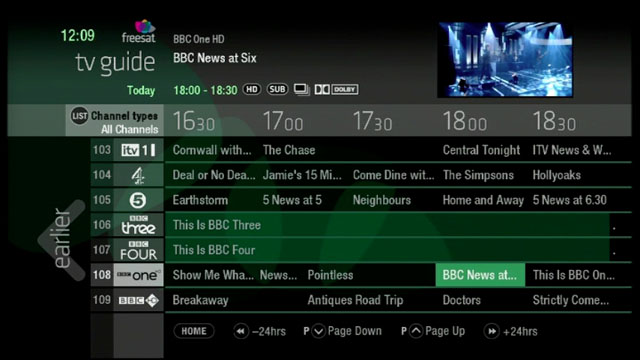 I've just picked up an LG OLED TV (at a knock down price) to convert from my beloved Plasma.
Fantastic picture, gorgeous colour / blacks, upscaling, more Internet TV (Iplayer etc) and 4k / HDR content becoming more generally available through Netflix. And plenty of modern movies "generally available" for watching. Straightforward.
But... (It's tech, there's always a but)
Although the TV has both Freesat & Freeview tuners, I hate the LG Smart TV programme guide (all those figging irrelevant channels), and I'm sceptical about the ability to file recorded programmes.
So, I'm thinking that I should KEEP my Humax Freesat PVR, with its clear programme guide and clear precise listings of old recordings.
I just want to be able to see what's on less than a dozen HD TV Channels. Basically BBC, ITV, 4. And then record them automatically for watching later.
Am I right - is a PVR such as Humax, SKY or Virgin, still the best way to control channels, see upcoming content, schedule recordings, and see past live TV?
"What does the team think?"
Last edited: