Joined

Mar 12, 2010
Messages

4,094
This is the last one.
In the centre is a Standard Vanguard which is on a 1964 "B" plate yet production had finished the year before. They were apparently popular cars with the MOD, particularly the RAF, so this one may have done a few years with the Colours before being de-mobbed and acquiring a registration plate for that year.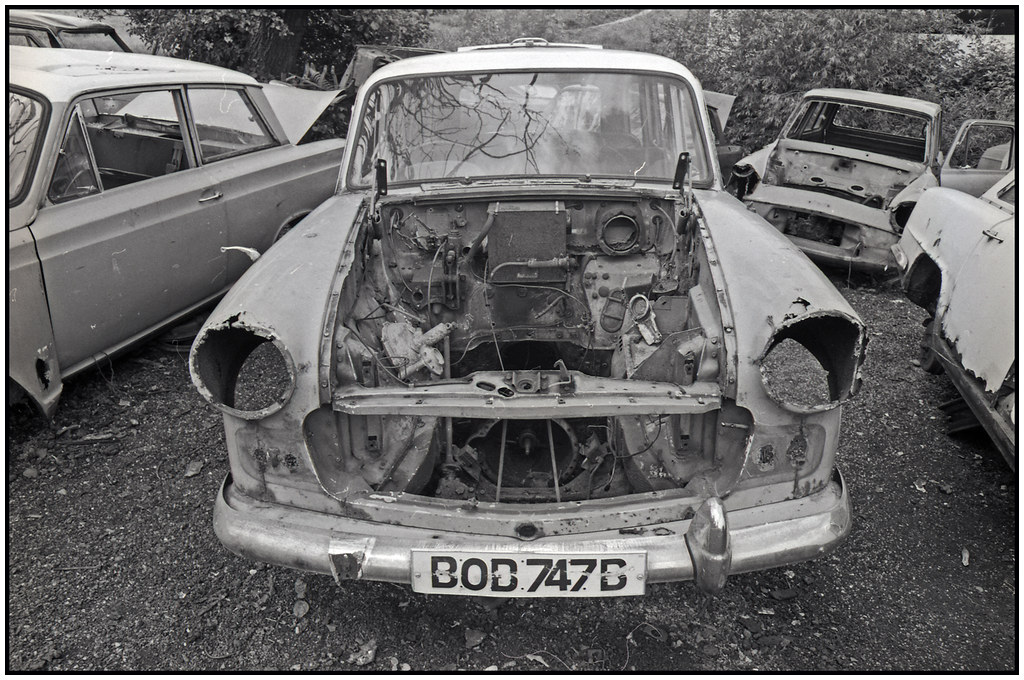 To the right is a very rusty Triumph 2000 Mark 1 and behind that sits another 105E Anglia.
The Mark 1 Cortina on the left has a dent in the roof that houses a puddle and the front wing is rotten and hanging off. However, despite probably being a base model, it would be much sought after today as it's the two-door version and would be snapped up for conversion into a GT or fake Lotus.
Last edited: