Joined

Nov 13, 2011
Messages

993
Car

B200 Turbo
With my Falken FK452s down to 2mm I found myself yet again looking at the limited selection of 215 40 18 tyres available for my B200 Turbo. My usual tyres of choice, the Vredestein Sessantas and Goodyear F1s are unavailable in these sizes so I drew up a shortlist of:
Vredestein Ultrac Cento - £120 fitted
Continental Contisport 2 - £142 fitted
Michelin Super Sport - £165 fitted
New Falkens would only have been £95 fitted and although hold their own to the Contisports 2s in performance they are very noisy tyres. Having had the Contisport 2s fitted previously and the Michelins being just a bit too expensive I thought I would give the Centos a try. After all they are marketed as ultra quiet at 67db and with a more compliant, touring style ride should suit the overly hard sport suspension.
A wet Sunday morning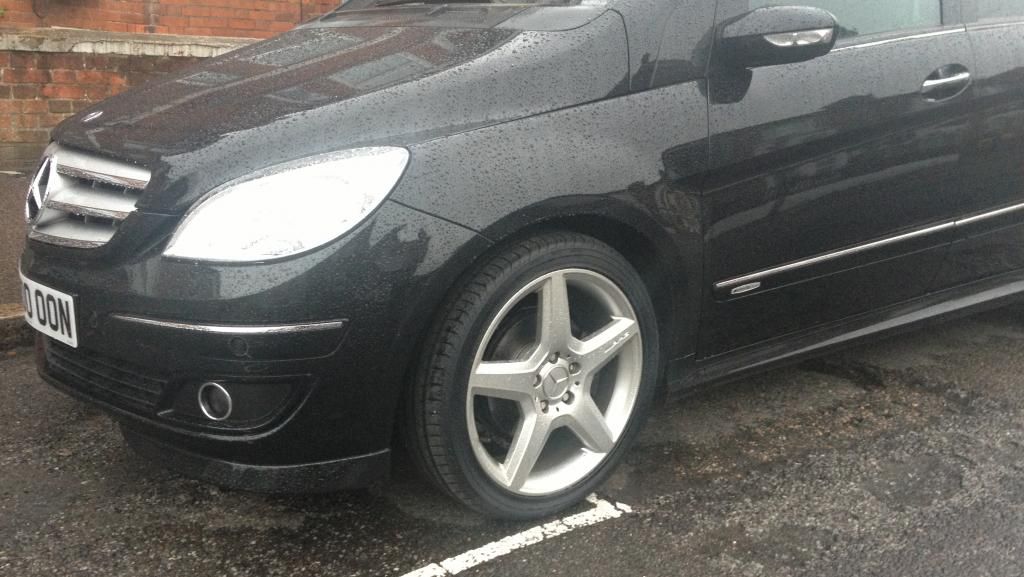 Vredestein take pride in the fact that this tyre has been developed by Italian agency Giugiaro design with 'less is more' being mentioned a few times. I have to say I was wondering how this would enhance the appearance of my car and to be honest I am still wondering. The writing is nice but the fact that it says in italics '
Giugiaro design
' doesnt make it 'designed' in any way. It reminds me of when people who wear those little Polo horses on their T shirts that are no different to any other T shirts yet think that makes them better somehow. I personally prefer the Contisport 2s chequered flag design but each to their own.
At this stage I have only driven 30 miles, so with no opportunity to be fully scrubbed in these are very much first impressions but first impressions are good. Driving down a twisty B road the steering feels much smoother and lighter. Whether lightness is a good thing or not I'm not sure but it doesn't appear to detract from the handling and I still get similar feel as I did with the Falkens and Continentals. Although I haven't driven them particularly hard yet they do feel composed with a positive turn in and good levels of grip, again similar with the two above. The ride is ever so slightly smoother and even passed the wife test as she remarks how it feels 'nicer in here' - but this may well be due to the fact that I have gone straight from 2mm to 8mm tread. It will be interesting to see if this continues as they wear down.
As for being 50% quieter than normal tyres, I can't say I've noticed. They are quieter than the Falkens but bricks would be quieter than those. I honestly couldn't tell these apart from the Contis or any other makes Im afraid.
Overall I would consider these a good purchase. For a fairly potent front wheel drive car getting the right front tyres are important and these appear to be standing up well to the more expensive makes. I will be undertaking a long motorway journey today that looks more than likely to be completed in the rain so I will be able to update later as to how it gets on.