Mercedes-Benz SL350 3.7 petrol auto
Brilliant silver with grey leather - later style Comand and 18" AMG alloys.
2004
131,000 miles
MOT'd till July 1st 2016
Tax is £158 for 6 months
HPI clear
After 6 months of happy ownership, time has come to sell my lovely SL. I am only the second owner and bought the car originally as although strong on the miles, had been lovingly cared for throughout her life by the one former keeper.... and a rolling stone gathers no moss as they say!
Bodywork wise she's spot on with only a light spattering of expected stone chips. She sports the 18" staggered AMG alloys she left the factory with - they have a few marks but look nice and bright. Tyres are all good with matching Dunlops on the front and Yokos on the back. Interior is a nice place to be and is clean and tidy.
Only known fault is the fuel tank has loose baffles which I think I've got used too as it doesn't bother me. Also, the passenger side mirror doesn't fold in and has a little play in it but everything else works as it should.
Roof works perfect and doesn't leak. As I don't have a garage I had all the rubbers checked, cleaned and treated to ensure no problems and it's been fine for me.
The drivetrain is all fine, starts stops and steers as it should. She has been maintained well and the service history is as follows:
05/07/05 @ 11593 miles - MB Ashford
21/08/06 @ 22977 miles - MB Ashford
14/06/07 @ 35842 miles - MB Maidstone
17/04/08 @ 50313 miles - Pymans Ltd (?!)
16/03/09 @ 65060 miles - MB Ashford
22/06/10 @ 78999 miles - MB Ashford
29/06/11 @ 96065 miles - MB Ashford
24/04/13 @ 114328 miles - MB Ashford
12/02/15 @ 129796 miles - MB Ashford
Only selling to release funds to buy another toy so not a distressed sale... All in all she's a great low owner SL with a nice history that's ready to be enjoyed. Come and have a look for yourself, any inspection welcome and I know you won't be disappointed...
£7250
Sam 07976 962036 (calls preferred as have limited internet access but will respond ASAP if messaged)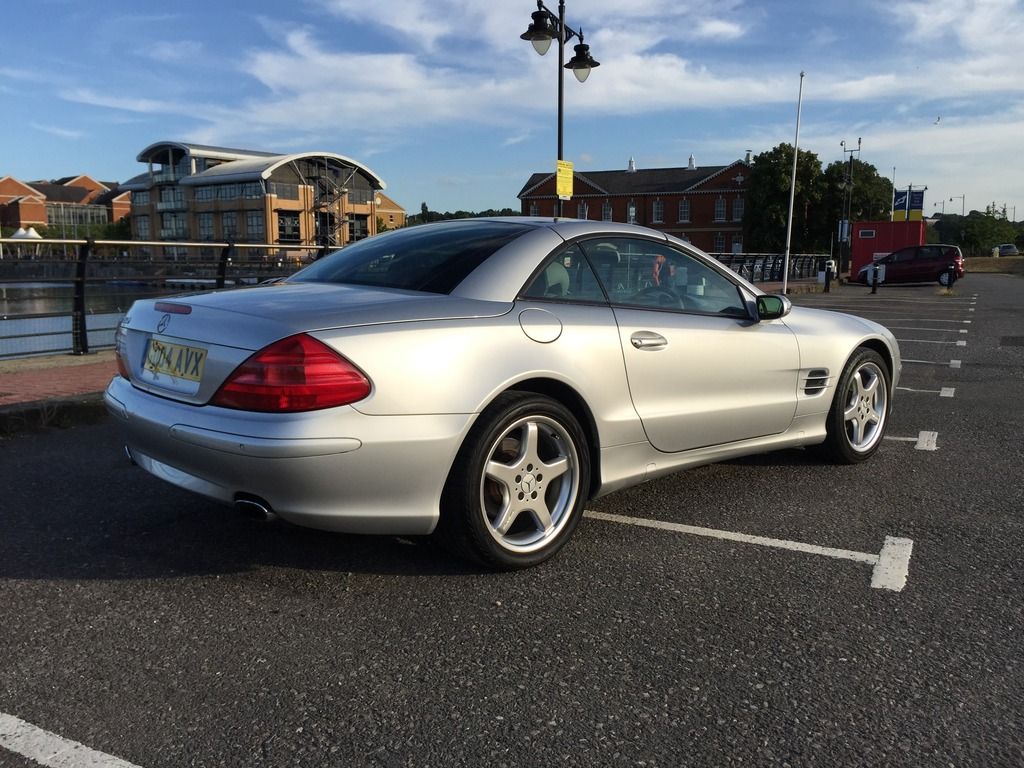 http://i1357.photobucket.com/albums/q746/Sambo4
36/E1906016-770D-4C89-8ED8-FF9D1F55959D_zpso1bu7igy.jpg