Joined

Nov 27, 2005
Messages

2,562
Location
Car

1991 sl300-24 project,s124 280,w115 no interior, w108 project no engine
Morning all
Am back in the fold after a wee while away. V+Been heavily involved in an almost-new crashed Defender project that's nearly done. May chuck a thread up about it if there's some interest.
Bought an 07 Sprinter that is in need of a new turbo, not the best example but somewhat of a rarity as a swb low top.
Seemed to be lightly smoking out of the breather. Someone evidently tried to get the cover off before judging by the mullered recessed central allen bolt (that was a joy).
Breather was loose, but....
Yummy.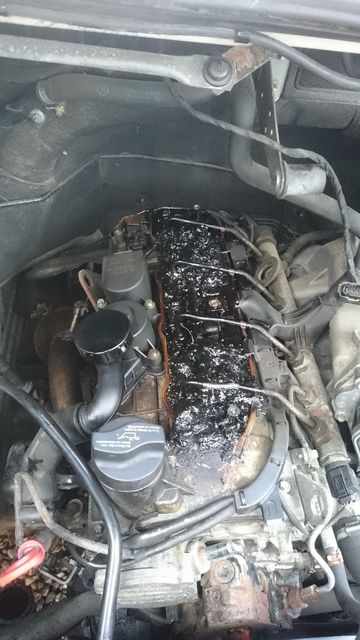 Amazing it ran so well really. Also amazing that it had (apparently) made its own way from Aberdeen to Reading before it came to me.
An hour's careful chipping revealed that there actually are some injectors under there !!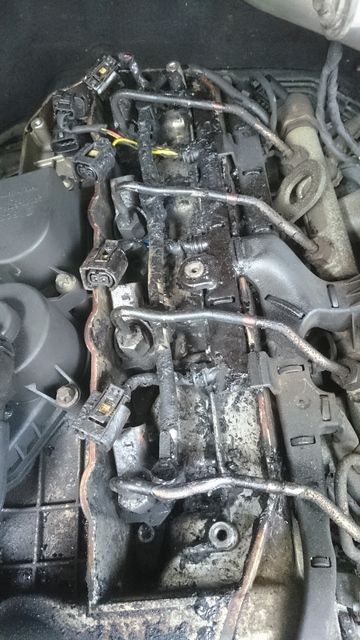 So right now it is bathing in some full fat cola (branded, others are available!). Injector pipes and loom are disconnected and seemingly intact (cant check as turbo is off and on way to AC turbos for rebuild). I have a new set of seals, turbo oil pipes, gaskets, leak off pipes here.
Never done one of these before, indeed only done one set of diesel injector seals in my life. So any hints on doing the seats before re-sealing would, of course, be most welcome.
Amazing what a few buckets of cold puke can buy you, isn't it???