A small update on the car.
As the weather has been nice lately, I have been using the car on the weekends and last Saturday I was stuck in traffic. I have this thing that I'm always checking the temperature gauge and as I looked at it, it started to go up and within a couple of seconds it reached 120 and straight away the fan came on. It didn't go in the red. I thought it leaked its coolant or something but as the temp went back down to normal straight away, i didn't have to turn the engine off. There was a petrol station, I stopped to have a look and I could hear the fan working but it was quite loud. After a short time, the fan turned off and the temp didn't go up anymore. I carried on using the car that day and Sunday. On monday I drove to work and it was all good, the temp gauge didn't move.
At this point I thought maybe a sensor was faulty or the thermostat was stuck closed when the temp went up.
I had the car plugged into a computer and it came up with a faulty thermostat.
I was impressed that it was so clear with the fault code regarding the thermostat. I can't remember the exact wording but it was about the thermostat being stuck.
Got on the phone to Mercedes after the diagnosis and ordered a new thermostat from them.
Quite an expensive thermostat but it does seem more complicated compare to an average car.
I was told I could leave the old thermostat as it was working fine and it was a one off that it got stuck but I didn't want to risk it.
New one....... I wonder why it says AMG?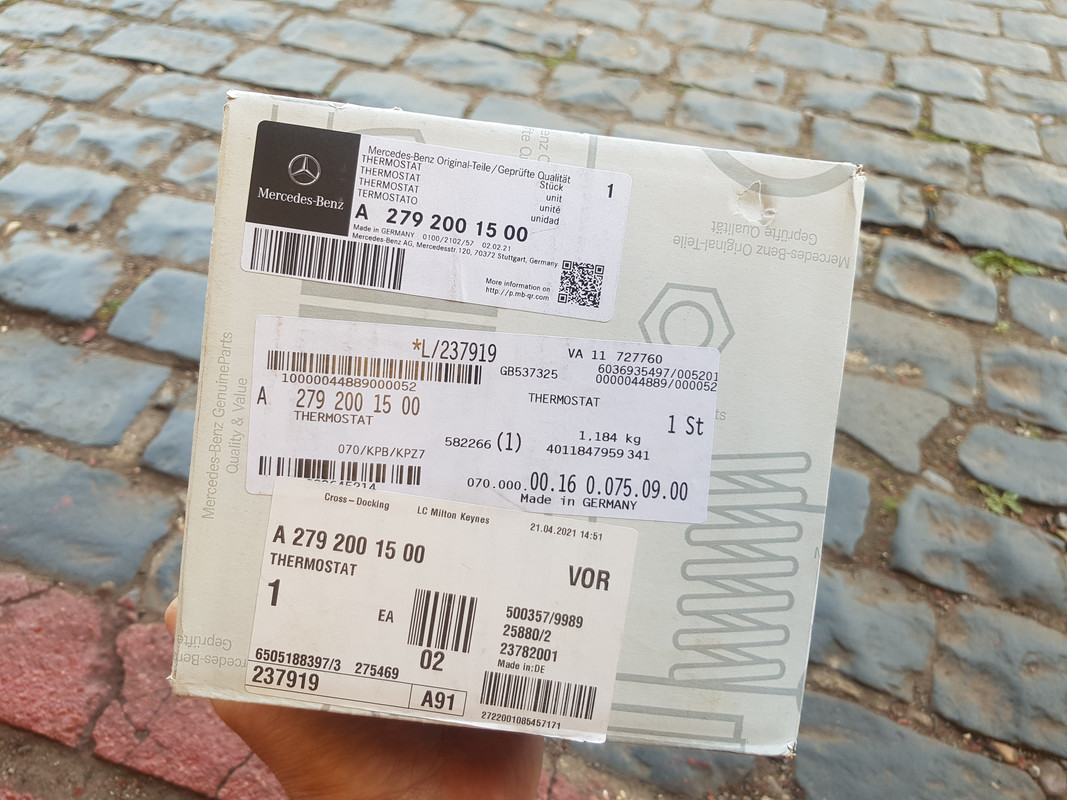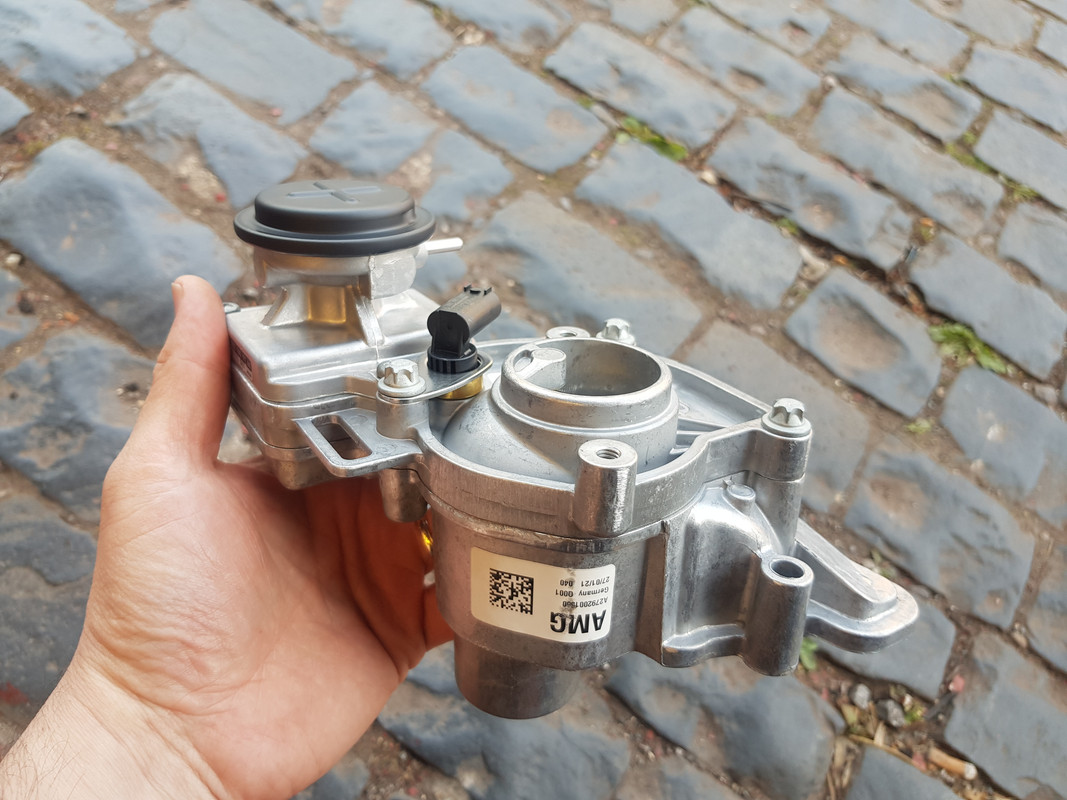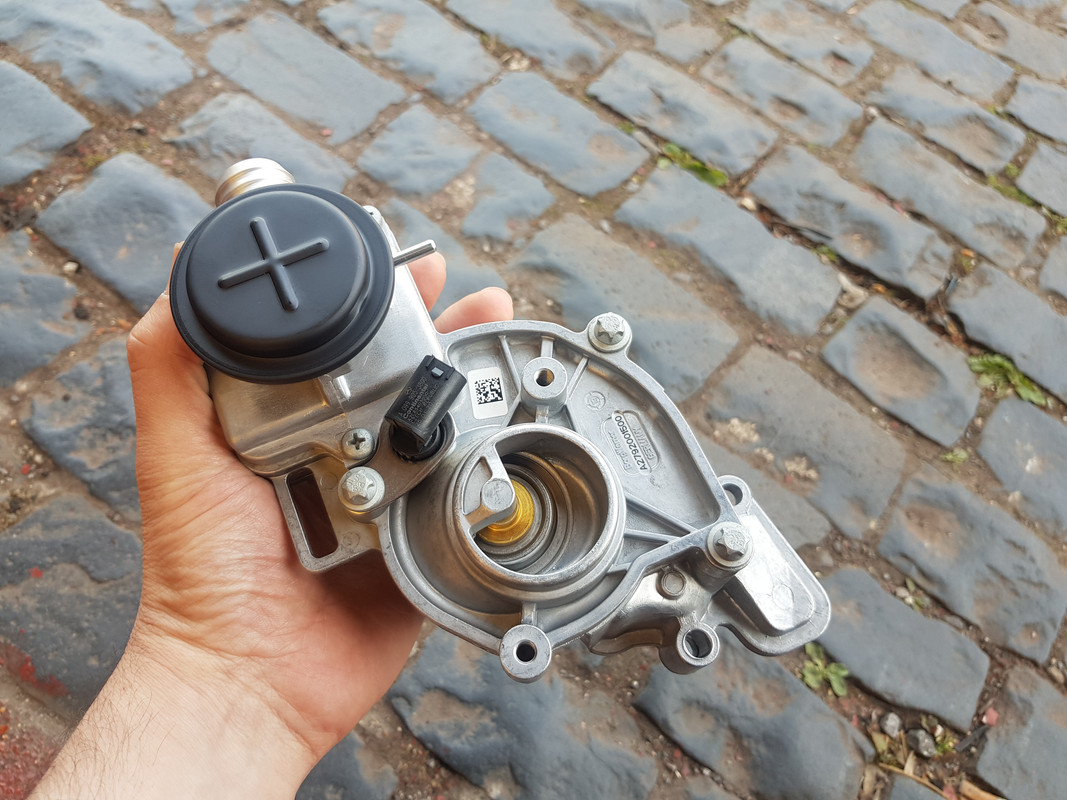 Changing the thermostat in this car must be the easiest job you could do in this V12 engines. It takes no more than 10 - 15 mins for the whole job, it is that simple.
I used the car this weekend also and it seemed all good. Temp didn't move
Just a couple of pics taken at random places. This is another thing I do, if I stop somewhere, I always look back at the car and most of the time I end up taking a pic or two. I have more pics of the cars in my phone then anything else
Stopped at its favourite place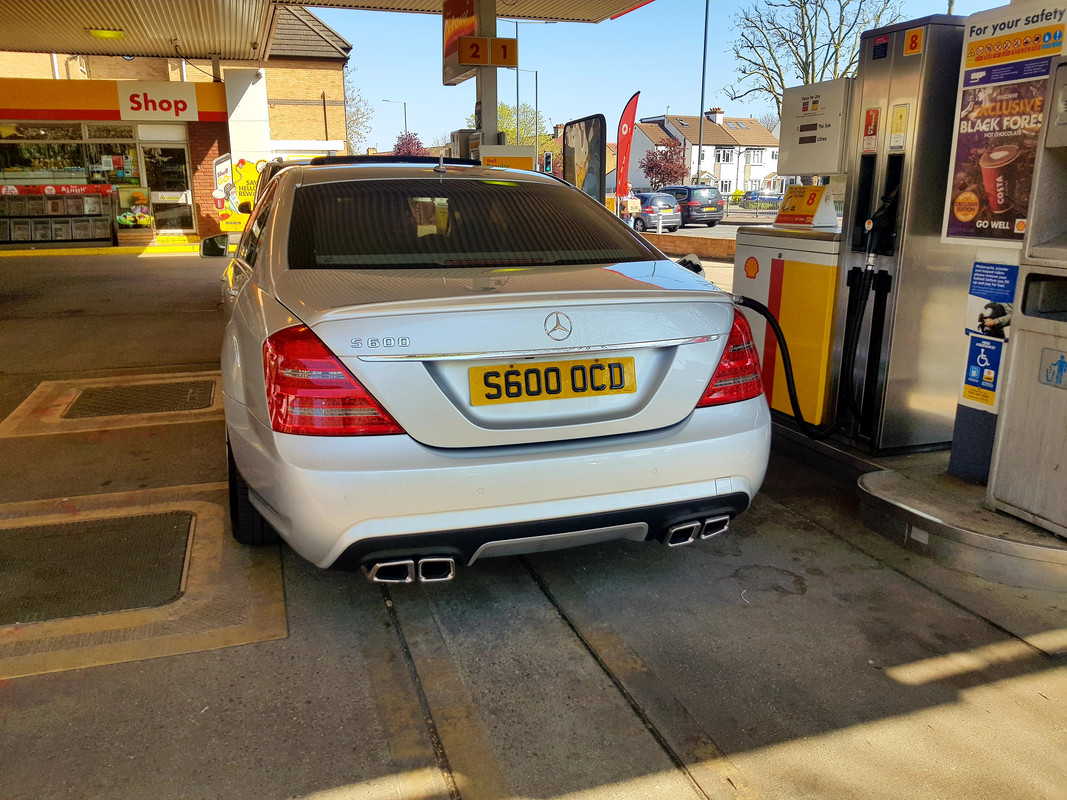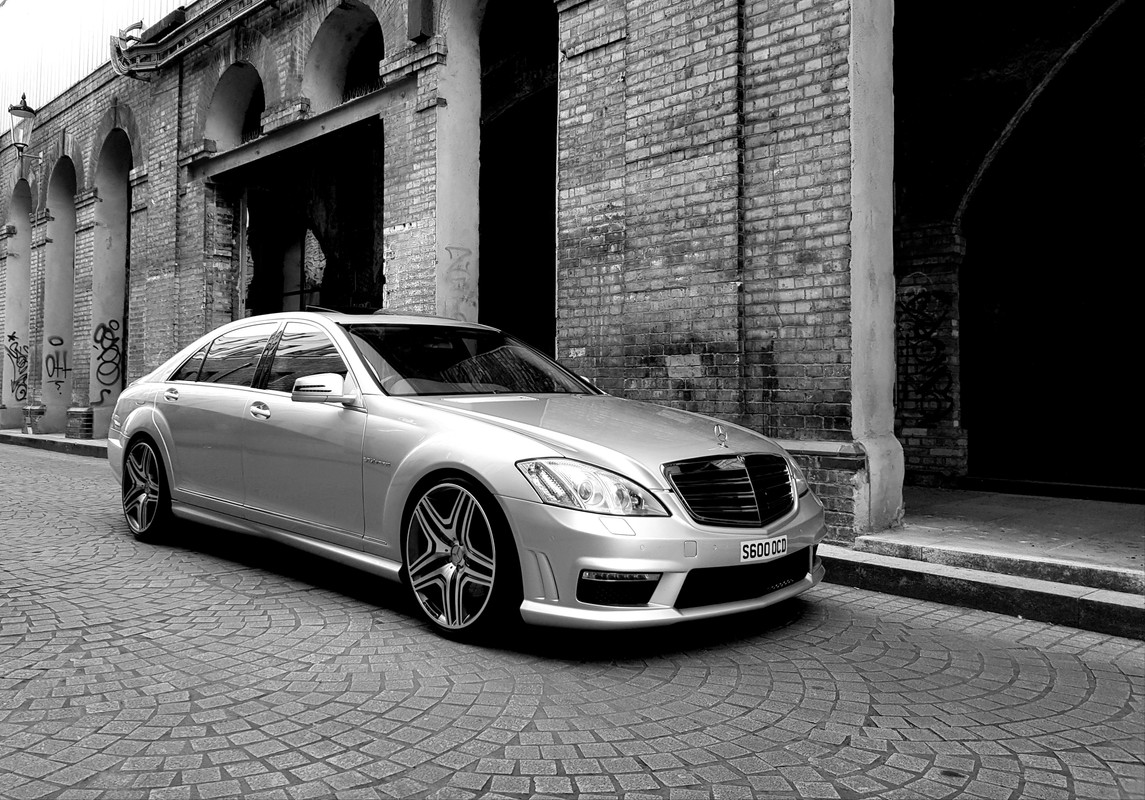 Last edited: